July 2, 2018
Cottage country sunrise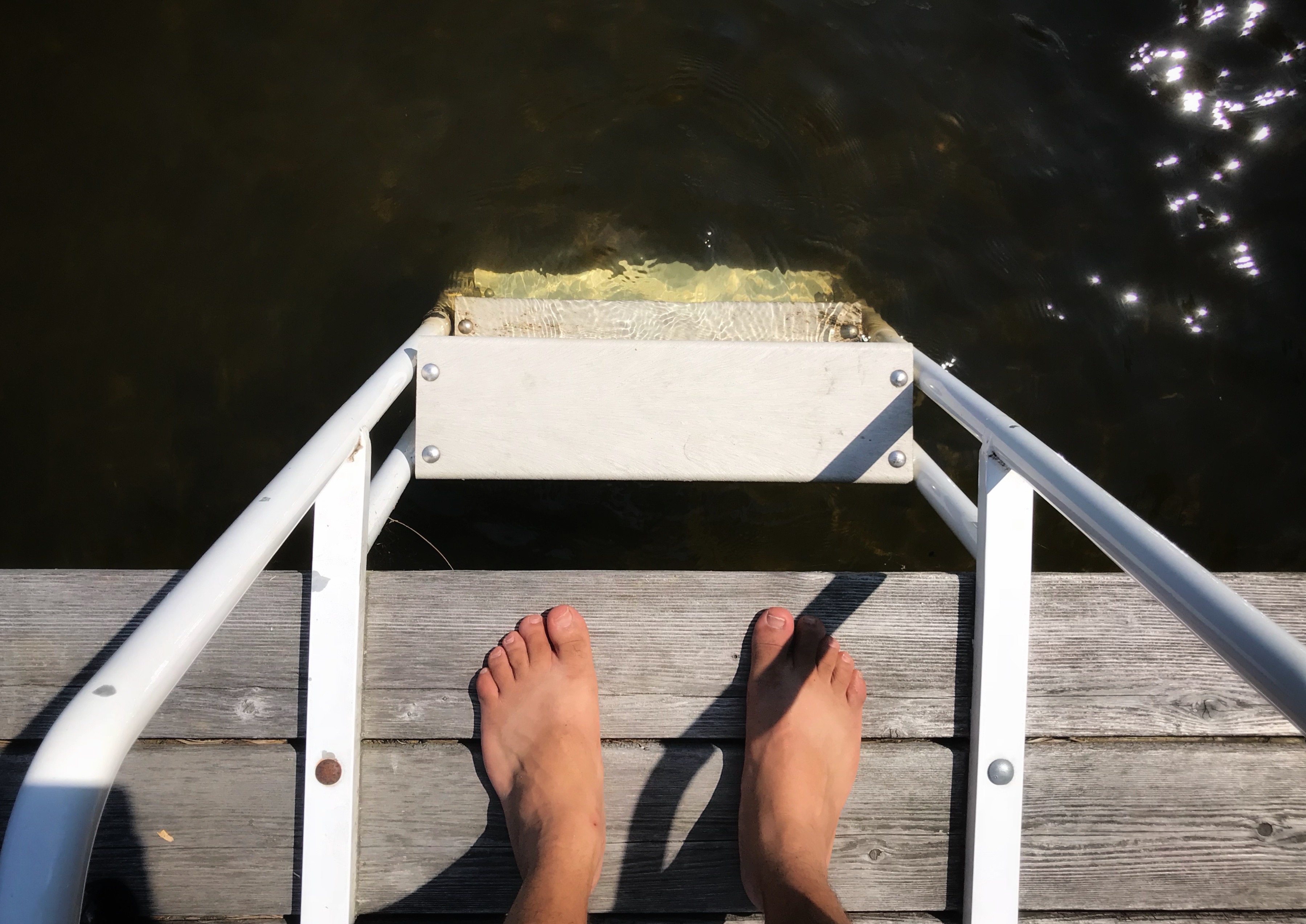 When at the cottage, I always wake up before the sunrise, no matter how early it may be.
After my shower and brushing my teeth, I sleepily stroll down the steps to the dock, and watch the hazy glow of the sun as it peeks above the treeline. The river is completely still—no boats have crossed for hours—untouched by any human activity and only occasionally disturbed by the ripples made by a painted turtle's head breaking the surface. The sun shimmers off that still surface, creating two blurry orbs on the horizon: one in the sky, one glowing below the docks across the way.
The cottage is a place for sleeping in, so all of cottage country remains asleep for a few hours after the sun has announced itself. I stroll through the woods by the riverside, much less sleepily now, and take a walk into town. Unsurprisingly, almost everything is closed. A lone café is open, and I am offered a free coffee for my wanderings. I am most likely the only customer he will see for a few hours.
An hour later, I return to the dock. There is rustling in the cottage above me, telling me that the family is beginning to wake from their slumber. The nights are dark and quiet here: sleep is deep.
Eventually, the dog comes and joins me on the dock. People are awake, and the real day has begun. I close the chapter on my sunrise solitude for another day.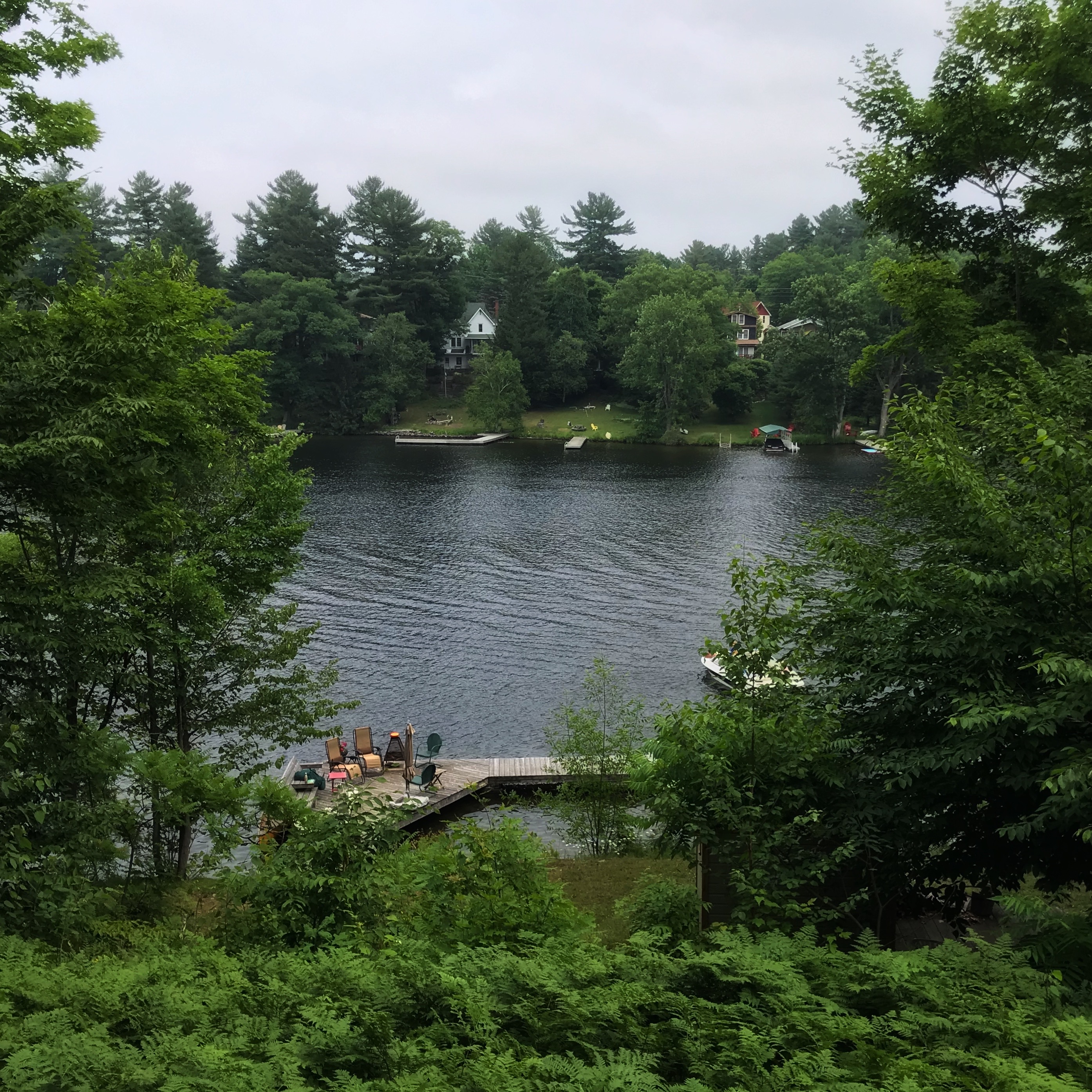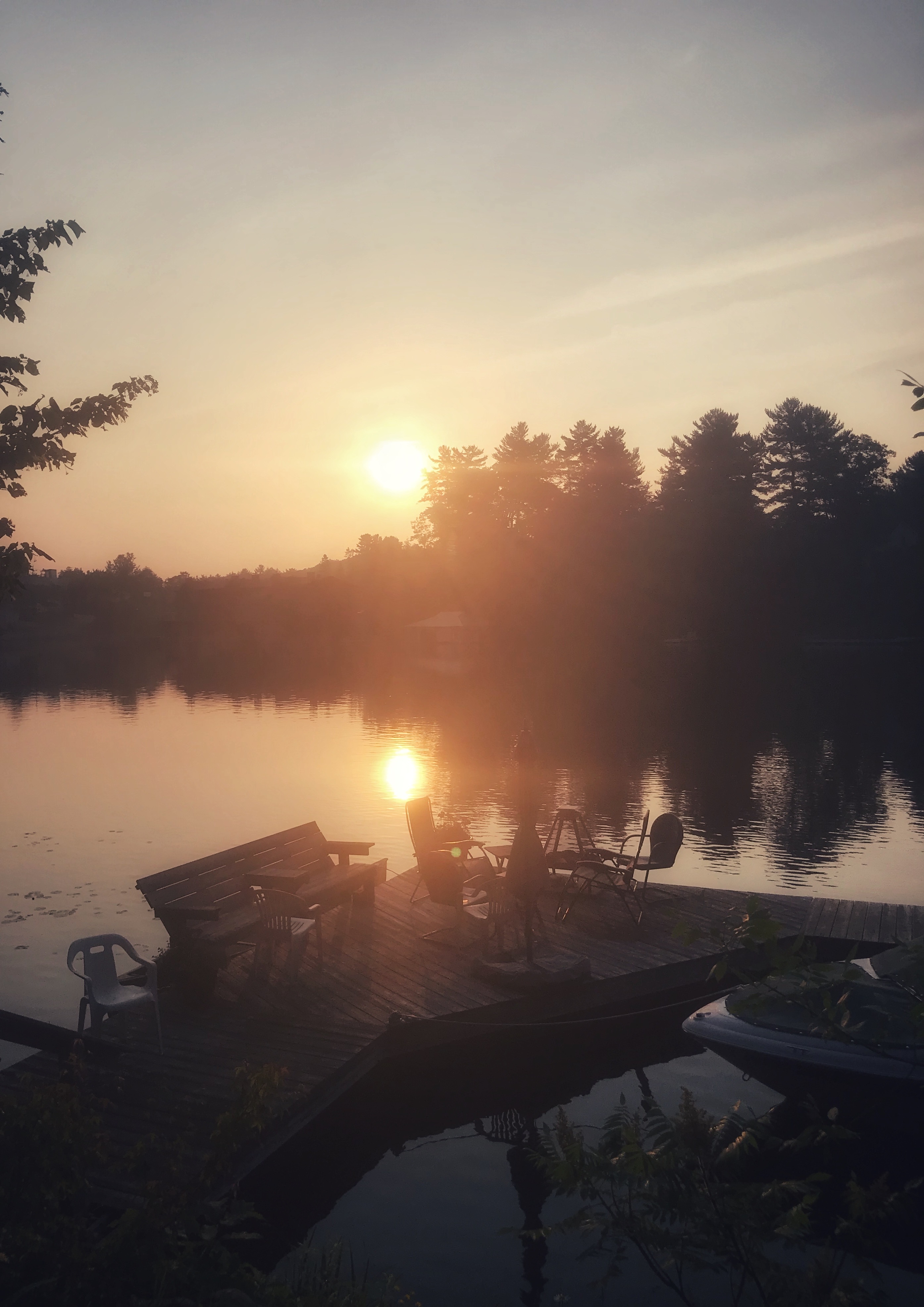 The daytime temperatures surpass 100° while we are there this weekend—it is about 90° already when I wake up, pre-sunrise—and the sun has an intensity that cannot be ignored. We remind ourselves to hydrate, to apply sunscreen; still, we all suffer heat exhaustion by lunchtime. We spend the day on the dock, drinking water and wine and gin & tonics, jumping into the river every thirty minutes or so, just for some much needed cooling.
In this kind of heat, our meals are simple but still delicious. We eat a lot of fruit: the usual melon and pineapple, of course, but also many locally-picked cherries, strawberries, and wild blueberries. In some cases, we add ice cream.
After sunset, when the mosquitoes are at their fiercest and it becomes uncomfortable to be outside, we leave the dock and head inside the cabin to talk about books. My reading list grows immensely after a cottage weekend; this family loves reading.
One by one, we retire to our rooms or cabins for a warm, but quiet and deep sleep. As I crawl under the covers, an intense darkness enveloping me, I prepare myself for waking up in a few hours for another cottage country sunrise.