July 29, 2016
Friday Diversions: End of July
A few weeks ago, L emerged from the shower and found me dancing along to the music of Awilo Longomba with our kitten in the living room. I don't know what came over me that day, but I can imagine how ridiculous I may have looked, holding the cat's toy while we both bounced to the music. L laughed out loud when she saw us.
It has always been hard for me to sit still when there is music playing, especially music with a danceable beat. I tap my toes when out to dinner, I shimmy my shoulders when driving the car, I bounce around while walking down the sidewalk. Dancing is in my blood, and while I don't explicitly go out to do it anymore, I still don't shy away from its subtle manifestations. Let the beat go on.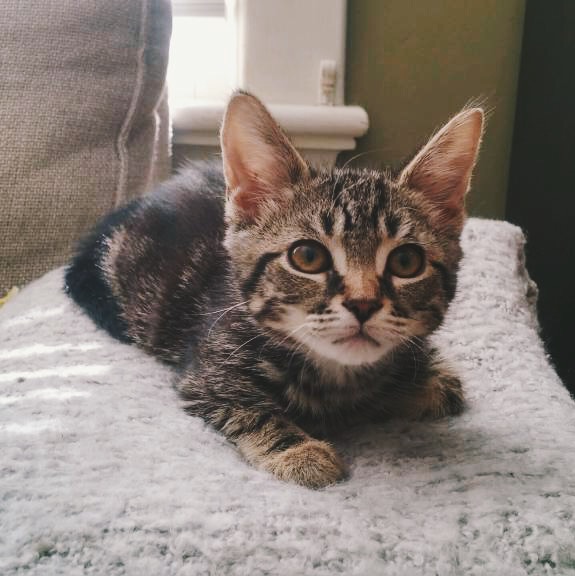 Random, unrelated miscellany, gathered in short list form:
I wrote a little bit about this earlier, but my new job with the Ontario government is going to be exploring at what government can, and should, look like in the future. A lot of the issues I hope to explore are well-articulated by Stephen Foreshaw-Cain in this post about the UK Government Digital Service.
Also, related to the above: ″There are plenty of civil servants who value their mission more than protocol.″
The choice of Carla Hayden as the next Librarian of Congress is an inspired one, and an inspiring one. I'll admit that I cried reading about the first woman, and first African-American, to have been selected to this very important role.
We've read a lot about food deserts, but what about book deserts? There are large parts of the country where children don't have access to books, to the necessary building blocks of cognitive development.
Social Media, Chorus of Soliloquies: "Maybe posting to social media is really about trying to define our own agency as actors in a story we can't control but need to tell — the story of our own lives."
One day, I hope to be able to afford a bespoke suit and overcoat from Savile Row. In the meantime, I will read this beautiful rumination on a cutter from Gieves & Hawkes, and the suit that couldn't be copied. 
Barack Obama just became the first sitting president to publish a scholarly article.
This Song Invented the Toronto Sound: I remember meeting Kid Kut when I was about 17 years old and getting excited when he told me about the impending release of Baby Blue Sound Crew's Private Party Collectors Edition. When the album finally came out, I listened to "Money Jane" on repeat.
It's not something you immediately notice when you read it in tenth grade, but The Catcher in the Rye is inherently a novel about adolescent trauma and anxiety. Worth re-reading, now.
With much more discussion about Islamic terrorism happening these days, it's worth clarifying the definitions of Islamism, Salafism, and Jihad.
″Friendship is not a pale imitation of sexual romance. It is a romance unto itself.″
I referenced this piece about "model minorities" when I wrote my review of Kamal Al-Solaylee's Brown, but if you haven't read the whole piece yet, please do. It's enlightening: Malcolm X and the Model Minority.
Now that Donald Trump is the Republican candidate for President, it's time for the media to call him out for the liar, bigot, and hate-monger that he is. Kudos to both The Washington Post and Ezra Klein for their recent articles.
This look at the private life of Milo Yiannopoulos, one of the most despicable men in the world, is fascinating. I wonder what breeds such despicableness.
I have been, at times, called the egg whisperer because I can do almost anything with eggs—fried, boiled, deviled, whatever you  like. Now you can too: the NYTimes just put out a "How to Make Eggs" feature that shows how to make dozens of egg-based recipes.
What is American cheese, anyway?
Joel Carron recently analyzed a data set containing the types, colors, and number of pieces in every Lego set from the past 67 years and graphed the results.