February 13, 2017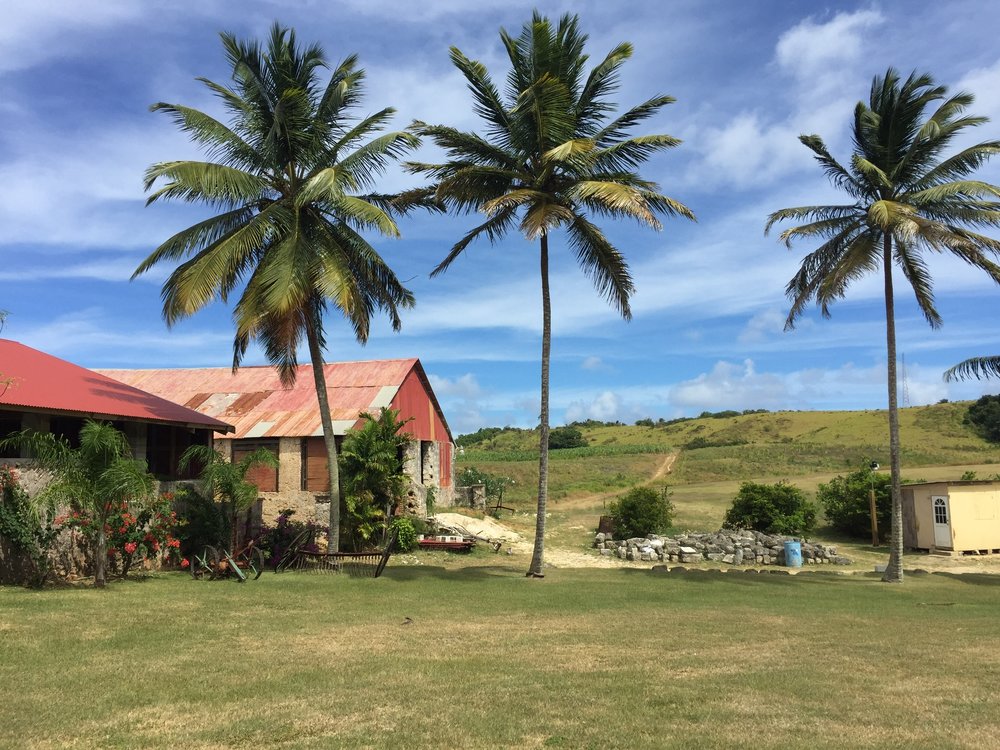 Day Three: Fish Cakes
07:55
The city is the opposite of quiet. Very few of the stores have opened yet—I arrived an hour ago on a mission to buy groceries—but the streets are bustling with school children, in impeccably-pressed uniforms, on their way to class.
I sit by the pier and watch the city come to life around me; the roosters lead their hens through the busy streets, avoiding the feet of the children as they dart by.
The stores are opening: time to buy some groceries.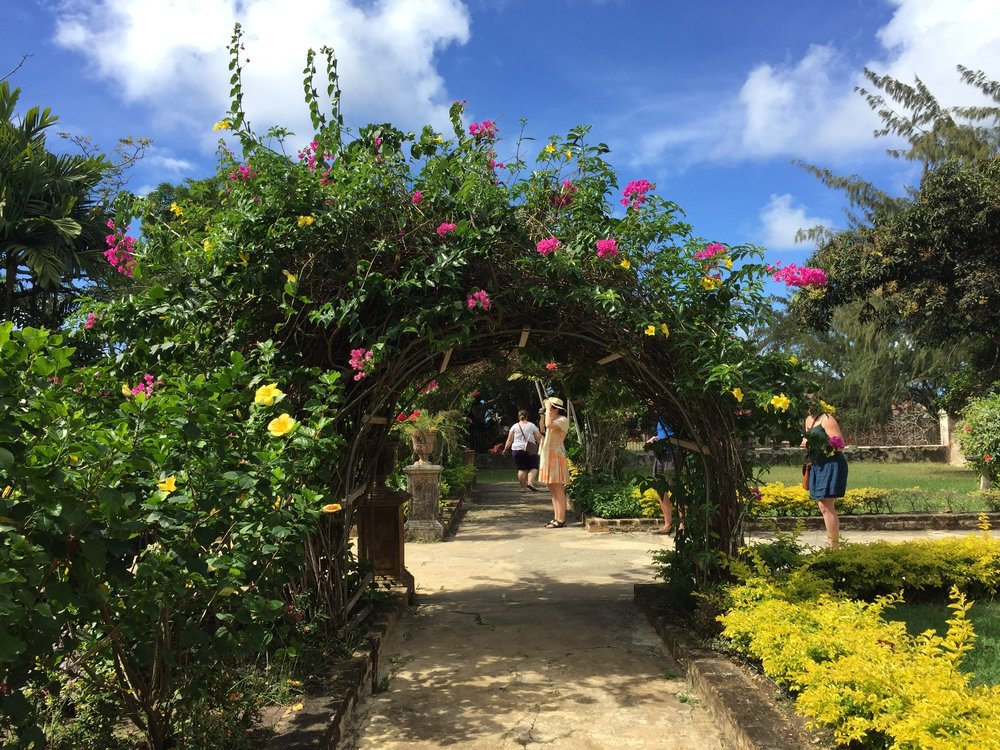 13:30
There is a part of me tempted to eat fish cakes every day, for at least one meal, on our trip. The fish cakes here at the St. Nicholas Abbey are among the best I have ever had, and the pepper jelly that comes with them was divine.
The owner of the Abbey—really, a rum distillery and historic site—studied at Fanshawe College in London, Ontario and has a dry sense of humor. We like him. We also like his rum, not blended, smooth, made and bottled on premises; the 12-year old rum (free tasting as part of our admission ticket) tastes almost like a good cognac.
Everyone is fascinated by the amazing structures, the architecture, the history, the flora in the forest around us. In addition to all that, I am fascinated by the guinea fowl, the macaws, the cockatiels. Birds are a strong presence on this island, I think to myself, as we hike up to Cherry Hill point to look out across the island and at the twinkling blue sea.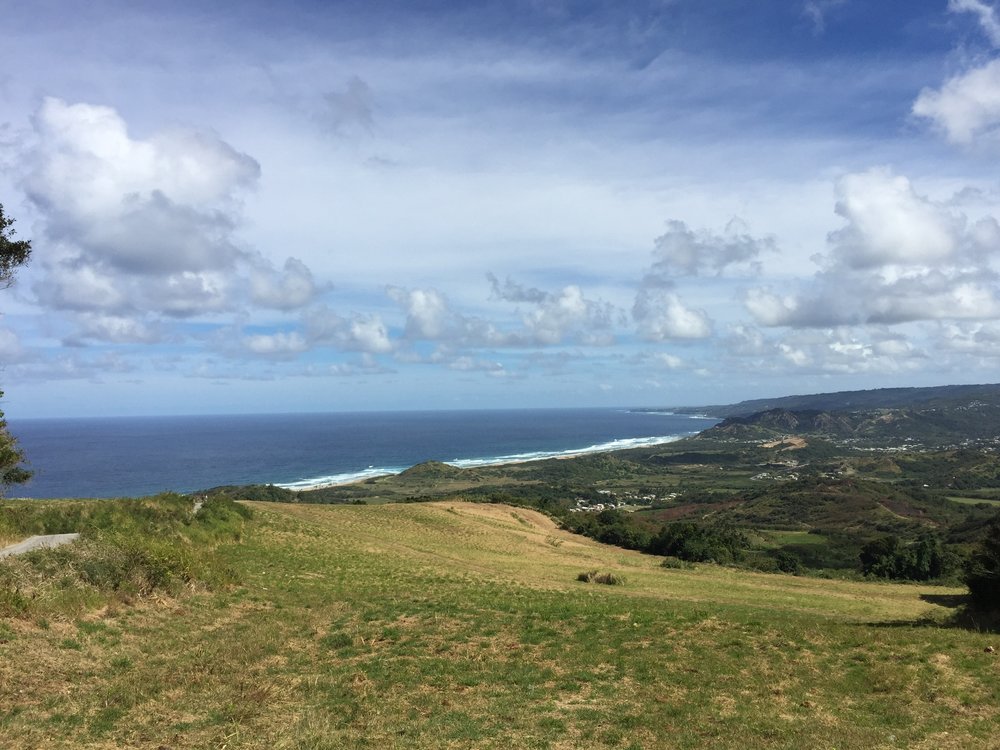 22:30
Everyone in town knows our driver, Patrick, and yell "how you doing Tweety" as he drives by. He reluctantly tells us that he has acquired this nickname because he is small and short. As someone whose nickname was Paddington growing up, I can empathize.
The man at the fish market didn't have much selection left when we got there, but we managed to pick up some bill fish for dinner. The women went down to the water to go for a swim (unsuccessfully, the red flag was up on the beach) while I made tartar sauce and boiled the potatoes for our meal.
We finished cooking after they returned, ate on the patio as the sun set, watched a bad Tom Cruise movie until we dozed off, ready for another day of adventure ahead.