November 3, 2016
New Orleans.
A few quick notes from our recent trip to New Orleans.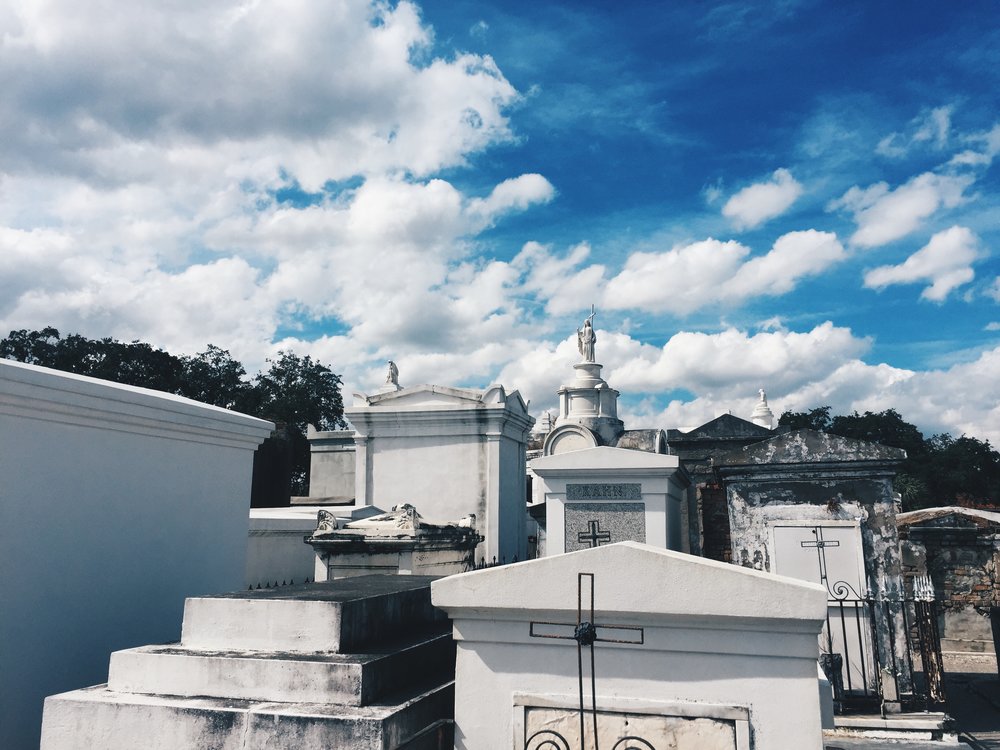 Food
Antoine's: Classic creole cuisine, with white tablecloths and servers in bowties. Ask them to show you the wine cellar, and take a little tour of the ashtray collection. Order the Oysters Rockefeller—they were invented here—and enjoy a slice of "typical" yet wonderful New Orleans.
Butcher: Great place to grab lunch or a drink before heading to your dinner reservations. Sandwiches are excellent (loved the muffuletta) and they are known for their charcuterie and pickles. Relaxed, fun vibe.
Café du Monde: You go into this place expecting it to be all hype, and then you order the beignets and they not only live up to the hype, but surpass it. Don't wear a dark shirt; you'll most definitely get icing sugar all over your clothes. Well worth it.
Cochon: If you like meat, you really can't go wrong here. All kinds of meat, prepared in all kinds of delicious ways. Come with a group, try a little bit of everything. A fun, vibrant atmosphere with excellent food.
Commander's Palace: Fussy and stuffy and old school, but definitely an experience worth having. Service is impeccable, and the food is quite good. Save room for the bread pudding soufflé, easily the best part of the meal.
Compère Lapin: Easily the best food we ate in the whole city. Every single part of the experience, from the service to the drinks to the food to the beautiful restaurant itself, was practically perfect. There isn't a single thing that doesn't impress—though if I had to pick one standout, I'll be dreaming about that fonduta with shaved truffle for a long time.
Coquette: The kind of restaurant that would be impressive no matter what town you put it in, and can hold its own against the great places in the big global food cities. Order the tasting menu with the wine pairing, and be impressed by the inventiveness of the chef and the intricate flavours on every dish. Wish we could have gone back again.
District: Donuts Slider Brew: Excellent coffee, great breakfast sandwiches (those biscuits, yum!) and an array of donuts that will make even a non-donut fan like me salivate. Get there early before the rush and enjoy the freshly-baked goodies as they come out of the oven.
Herbsaint: Only meal I'd consider a "miss" from the trip. The service was abysmal—it was so bad that I almost felt like the restaurant wanted us to leave. The food was good, but compared to some of the other meals, it didn't quite hold up. If the service wasn't so horrific, I'd be tempted to give it another try; now, I'd recommend everyone I know to avoid it altogether.
Johnny's Po' Boys: Here's the secret: I'm not much of a po' boy fan. I think it's the bread; it's not for me. That said, when it comes to classic po' boys, Johnny's is among the best. Go there and try a shrimp or roast beef, and you'll probably love it. I'll meet you for a muffuletta down the street when you're done.
Killer Po' Boys: If you're willing to sacrifice the authenticity of a "classic" po' boy for something a little more unconventional, grab a Fest bourbon cream soda and a po' boy from this shop. The flavours are nothing like a typical version of the sandwich—the beef debris is a standout—and will leave you full and wanting more all at the same time.
Lüke: Here's what you need to know: oysters from the Gulf are nothing like the oysters you're used to getting from the East or West Coasts. They don't have the same complexity, the same salinity. They're still good, but they're especially good deep fried in the batter that Lüke uses for their fried oysters. Head that way for happy hour and see what I mean.
Port of Call: They say this place makes the best burgers in town, and while we didn't have many other burgers to compare, I'm willing to agree. Perfectly cooked, huge, and affordable. Make sure your dinner reservation is a late one if you're eating this for lunch.
N7: If I ever write a memoir, I may devote an entire chapter to this restaurant. I am so enamoured with it that I lack the words to describe just how perfect it was. No fuss: most of the food is canned, the decor is simple yet elegant, the service is just right. From the Indian and Senegalese music playing to the Citroën in the yard, everything about this restaurant was charming, romantic, dreamy, and absolutely perfect.
Pêche: There are seafood restaurants, and then there are restaurants like Pêche that make you realize just how good seafood can be. Order everything you can, eat like a glutton, and then make sure you dip the fried bread balls in the catfish sauce. And then, if you can, order dessert. You won't be sorry.
Sucré: I'm not much for sweets, but if you're going to buy chocolate, buy it here. The festival bark (milk chocolate, filled with roasted peanuts, crunchy pretzels, and sweet caramel glazed popcorn, all topped with sea salt) is addictive and divine.
Surrey's Juice Bar: The place may not seem like much, but if you want to eat shrimp & grits for breakfast, this is the place to do it. The bananas foster french toast is a perfect second course, if you're willing to eat your daily calories in one meal. Worth visiting again and again, if only for those creamy grits.
Willie Mae's Scotch House: Lives up to all the hype and more. You'll wait in line, but the wait is worth it. Sit down, order an iced tea—unsweetened, of course—and order of fried chicken. Get it with rice and beans or mac and cheese; it doesn't matter, you'll be revelling in that chicken for the rest of the day.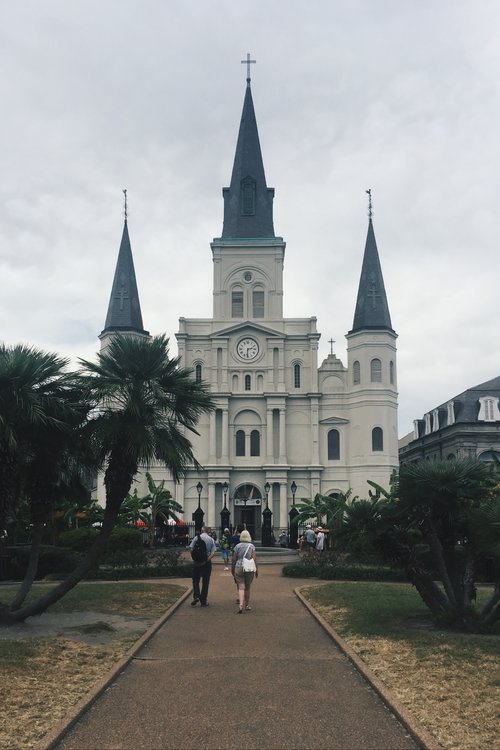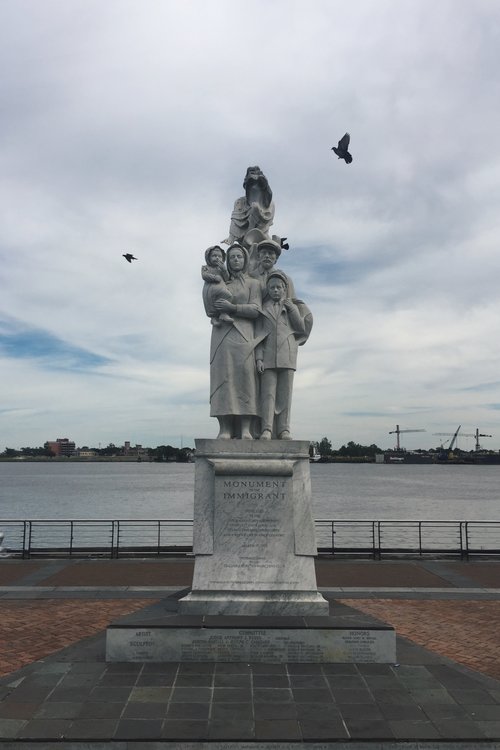 Drink
Cane & Table: Listing this for drinks because the bar service is amazing, but eat the food, too. The venison boudin and salt cod fritters are excellent. Alex behind the bar is one of the best in the business; tell her what you like and she'll make you something incredible.
Carousel Bar: Located in the Hotel Monteleone, this bar is worth it just for the architecture, decor, and history. Service isn't what you'd expect from a top-notch bar, but the place is gorgeous.
French 75: The drink of the same name was invented here, and the food comes from the Arnaud's kitchen, so sit down, order a French 75 and some gougères, and you'll be happy. Service is impeccable, decor is fantastic.
French Truck Coffee: Best coffee in the city. Grab an americano and a pastry and sit outside and enjoy the Lower Garden District traffic pass you by.
Lafitte's Blacksmith Shop: Can't say much about the drinks, but the bar has historic significance and is lit by candles. There's really no experience quite like it. (Avoid it at night, especially on weekends. You'll wait for ages to order at the bar.)
Mojo Café: Great local coffee chain with delicious treats and pretty good coffee. Better to find one of these than one of the bigger national (or international) chains.
Napoleon House: Famous for their Pimm's Cups, they also make excellent muffulettas. Grab a sandwich and a drink and sit in the courtyard and admire a building whose interior walls haven't been painted over since it was built.
Pat O'Brien's Piano Bar: Forget the rest of Pat O'Brien's: the Piano Bar is where you want to be. Order a hurricane (because everyone does) but know that it won't taste good (unless you like your drinks sickly sweet) and it contains more than 4oz of alcohol. Write your requests on napkins, wrap them around dollar bills, and give them to the duelling piano players—then, sing along and have a jolly old time as you enjoy the music.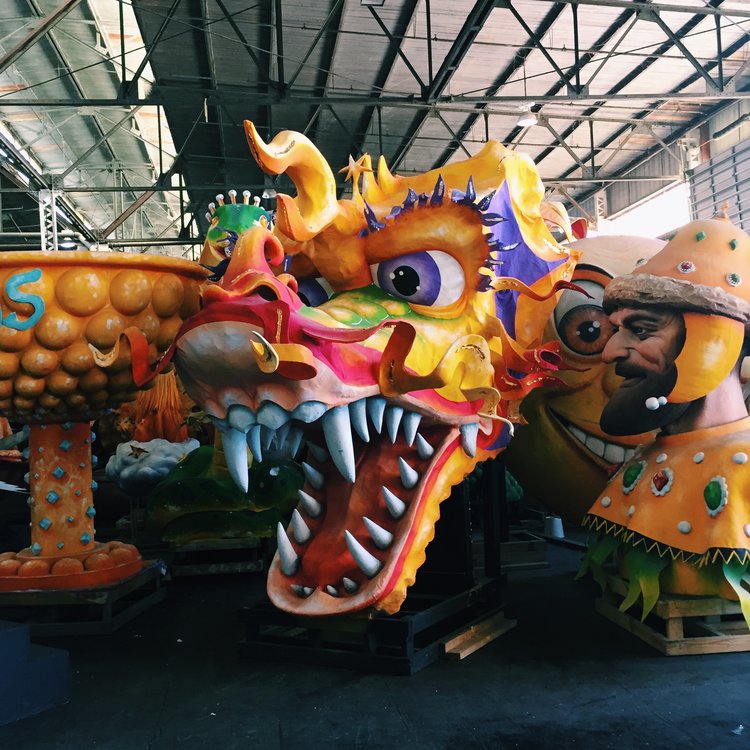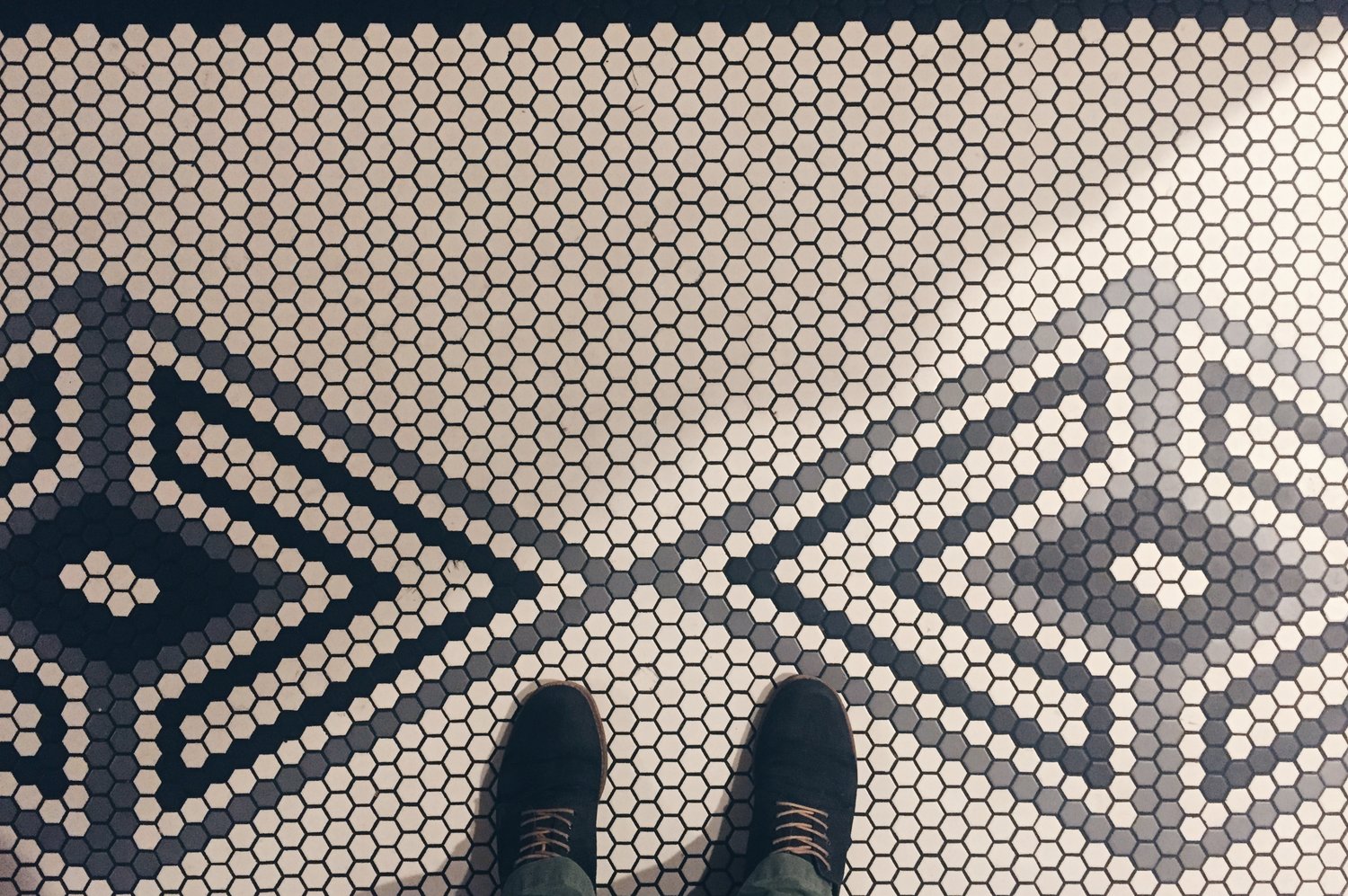 To-Do
Blue Nile: Saw Kermit Ruffins play at this Frenchmen Street club. The place isn't all that special, but Ruffins can definitely play the trumpet. He plays at the Blue Nile regularly, so it's worth checking out.
French Quarter Phantoms: We really enjoyed our Ghost/Vampire tour with Angela, but they can be hit-or-miss. Lacked the intimacy of the other tours (see below) but was fun to be out on Halloween weekend talking about ghosts.
Friends of the Cabildo: Excellent tours of the French quarter run by volunteers who have to take extensive history courses in order to be tour guides. Focused on history and politics, small tour groups (four of us, on ours) and in-depth knowledge.
Mardi Gras World: Kitschy and colorful. Not a must-see attraction, but if you have an hour to kill, their tour through the prop-making factory is fun and fascinating. Plus, the tour ends near a dock with the best view of the Mississippi.
New Orleans Cooking School: Lise went to this (I couldn't go because she went on a ladies-only course) and loved it. Made traditional Creole cuisine—gumbo, jambalaya, etc.—and they make the best pralines in the city.
The Presbytère: Two permanent exhibits that are nothing like each other, but both really great. The history of Mardi Gras exhibit is great just to see all the artifacts of Mardi Gras past, and the Katrina exhibit is devastatingly powerful.
Spotted Cat: Legendary club on Frenchmen Street. Small and always packed, but the music is great (we saw Dominick Grillo), and the place has history.
Save Our Cemeteries: Best cemetery tours in the city, focused on history and the impact of people on the city. (None of that creepy ghost stuff, either.) Check out St. Louis Cemetery No. 1 and Lafayette Cemetery No. 1.
Voodoo Museum: Small space, easy to see the whole thing in 15-20 minutes. Interesting if you don't know anything about voodoo and want to learn more about it; less interesting if you're already pretty well-versed in the subject.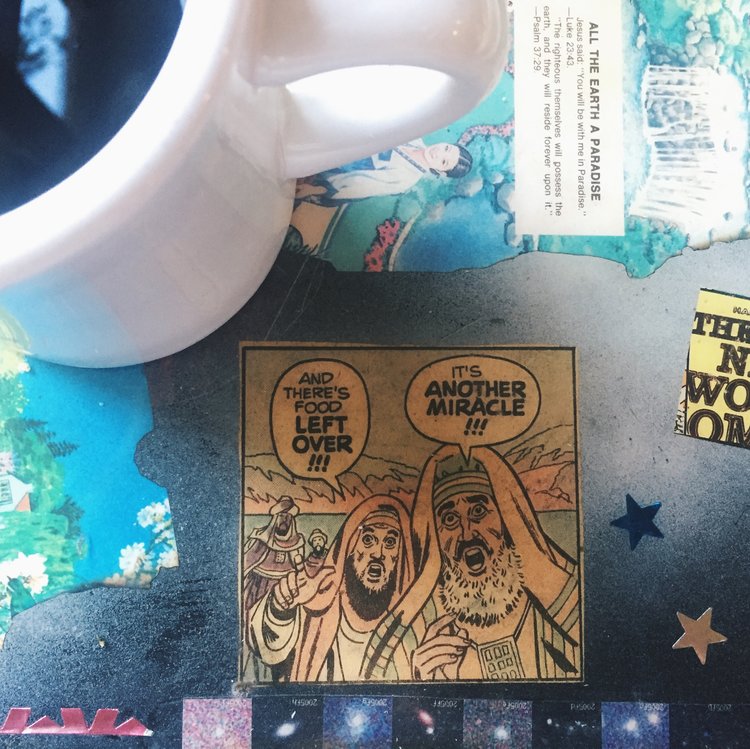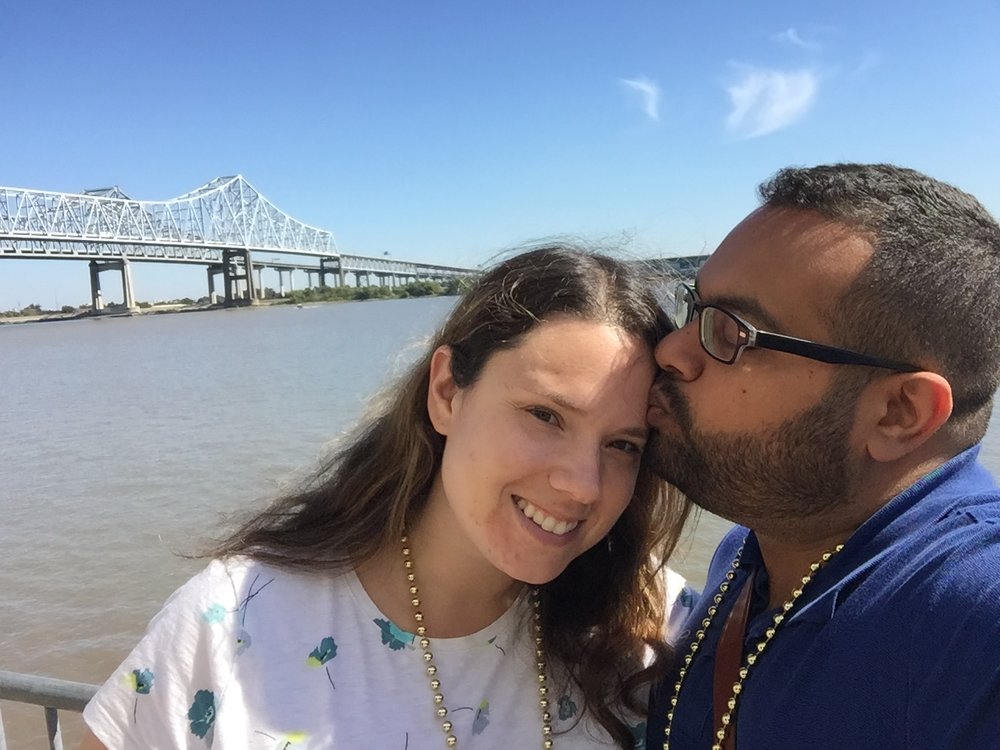 Last piece of advice:
Talk to people. Everyone has a story to tell, and everyone in this city is looking for someone to listen. You'll meet the most interesting people, and hear the most amazing stories. Make new friends, and tell yourself that you'll be back soon, because really: how could you not?