April 6, 2018
All are welcome.
I spent the past few days in Treaty Seven territory, on the side of Sleeping Buffalo Mountain, at the Banff Centre for Arts and Creativity. I was lucky to have been invited to attend a retreat on reflective practice in social innovation and systems change hosted by CKX.
The retreat was filled with conversations and explorations, with laughter and tears, and with a deep reflection on the work we do, how we do it, and why the work is important to us. Someone much more insightful will undoubtedly write a beautiful recap of the retreat, but in the meantime, I wanted to share two questions that resonated with me deeply throughout the days we spent in the Canadian Rockies.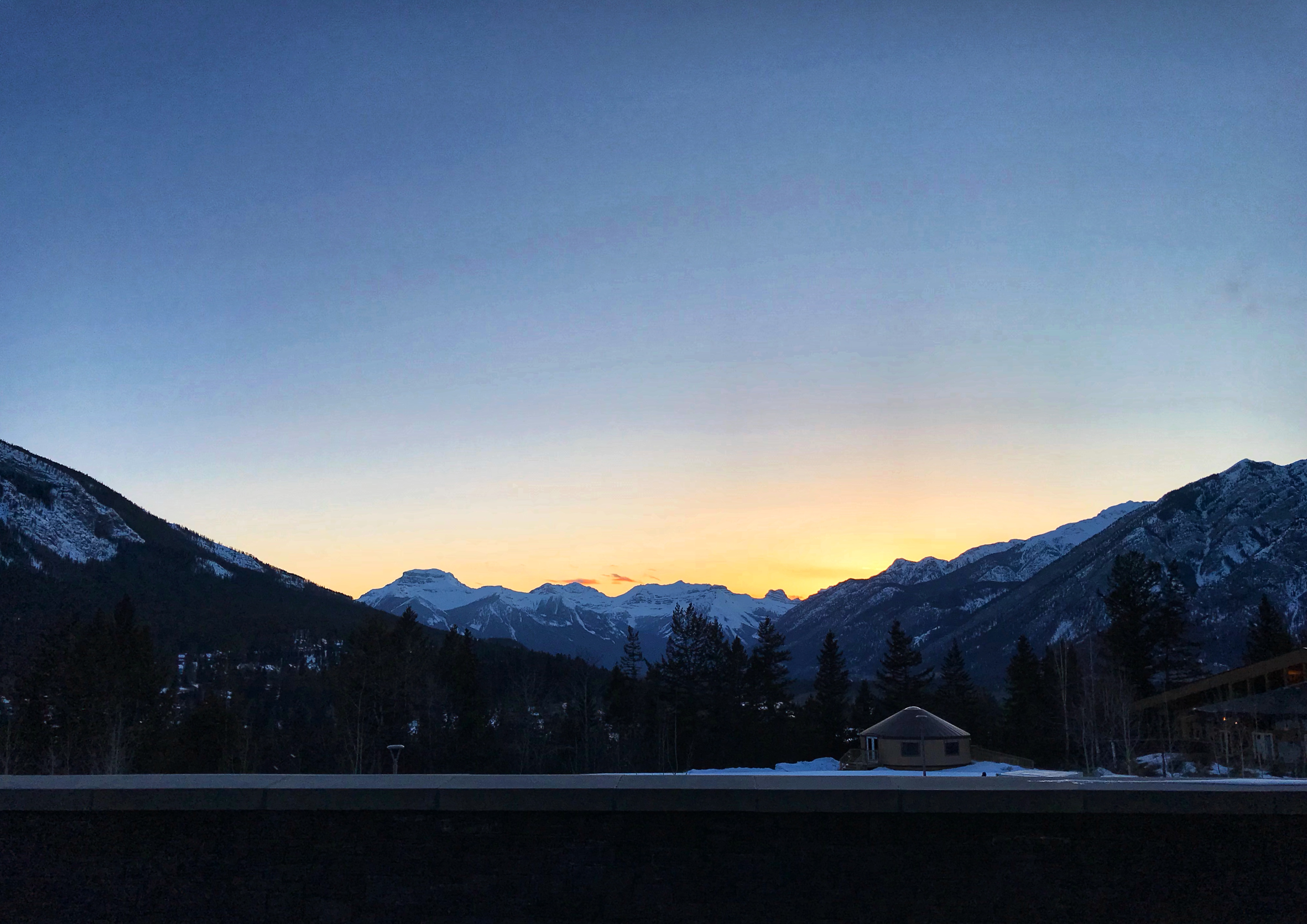 What is home?
At dinner the first night, when we introduced ourselves to the group, we were asked to not talk about our jobs or our roles, but instead something more resonant: what is "home" for you? It's not a question we ask ourselves that often.
Home is, of course, my life with my beautiful wife and adorable cat in our house in London. But home is also much more than that.
Home is the places I have lived around the world, where I have set up roots—sometimes all too briefly—and then pulled them out to find myself somewhere new. Home is the way my mom and my grandma insist I keep eating even after I am full whenever I go to visit. Home is the conversations I have with my father and brother about soccer and baseball and boxing, often while watching sports together. Home is the hugs of friends, many of whom I don't see often enough, who bring me such joy and allow me to be my whole self.
Home is also East Africa, my spiritual home, my birthplace. It is Tanzania, the city by the sea where I was born, where I left when I was too young to remember it but has lodged itself in my psyche and my history. Home is the stories that my family tells me of life in Tanzania, stories that feel in my soul as though I was the one that had lived them. Home is a recognition of my history and ancestry, and a reflection upon how that legacy shaped who I am now.
Where is home for you? When was the last time you asked yourself that question?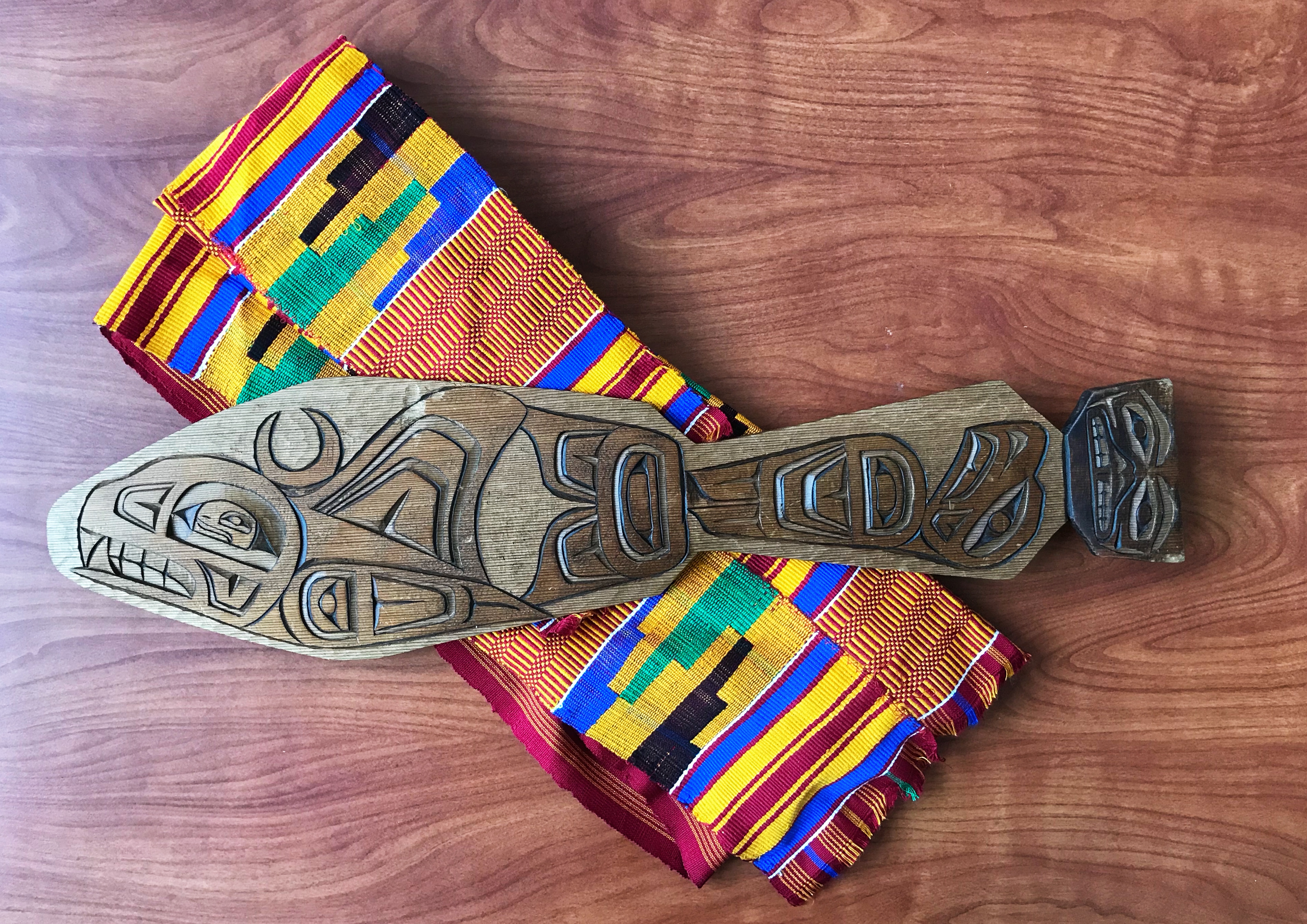 Who are you bringing?
Our first morning of the trip, we assembled by a large fire, snow under our feet, to ask ourselves who we were bringing to this retreat. When we attend events, conferences, or even as we go about our everyday lives, we bring a part of ourselves to the world; we don't often bring our whole selves. Which part had we brought to this congregation? Who else could we welcome in?
I have been learning, over the past year, to bring my vulnerable self to the work I do and to my interactions with others. As someone who has long been known for being strong through adversity, for being loud and social even when I was hurting, for not asking for help even when I needed it, I am learning to bring a new side of me to the world. I am embracing the Sameer that is uncertain, that is unsure; the self that is vulnerable and admits that vulnerability to others.
Cheryl asked us to walk around the grounds, holding that "other" self we were bringing through our stroll. What did we notice differently?
I noticed that edges were blurred, that boundaries and lines were less defined. I lost track of where the mountains ended and the snow began. I stepped on the pebbles that crossed the line between landscaping and pathways. I saw the branches of the trees blend into the expanse of the sky. Staring through the fire, the smoke made everything in front of me hazy, shapes without definition. My vulnerable self was unafraid to not see the distinctions between objects and spaces; it embraced the interstitial, the liminality.
When we re-congregated after our walks, Cheryl reminded us of something very important: all are welcome. It did not matter which self we usually bring, and which self we brought today: all were welcome here.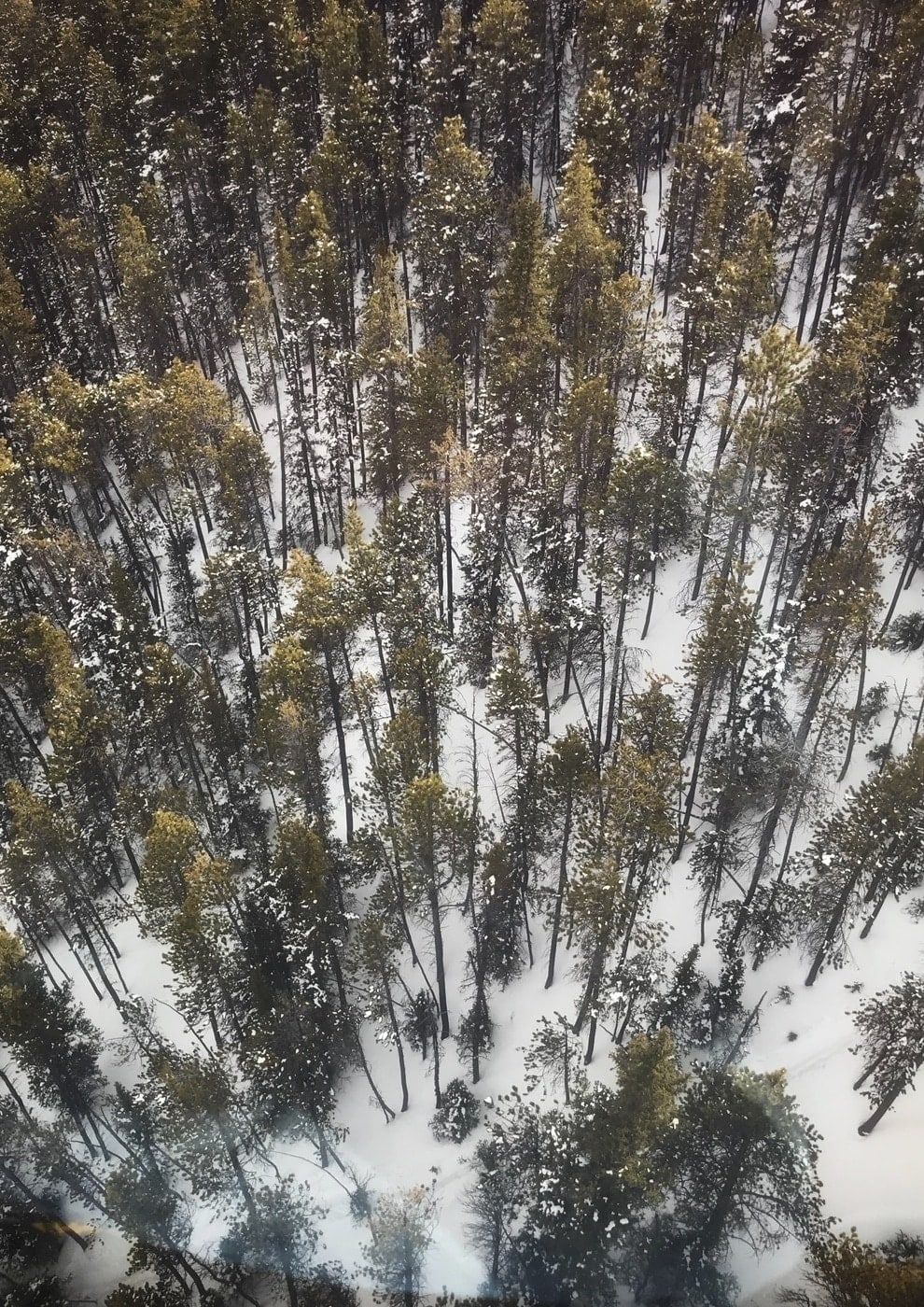 There were other questions and conversations that made me think deeply over the past few days; those above are just two of many. Over the past few days, I filled my notebook with scribbles of sentences and phrases that caught my ear and my spirit. I will perhaps write more about some of them later, but here are a few that I'd like to share with you:
"

Appreciate the pause."
It's the work that matters, not the job.
What does permission have to do with creation?
How do we use compassion to build sustainability?
How do we build change through what the community has, not just what it needs?
What does it mean to build community through deep listening?
What is a

"

contemplative" organization?
What does it mean to practice

"

vulnerable" leadership?
How do we separate the ego-system from the ecosystem?

"

Practice wandering and wondering."
Incredibly thankful for many things and many people today. Will write more about that soon, but for now, just putting some gratitude out there in the world.

— Sameer Vasta (@vasta) April 5, 2018
I'm home now, but I'm filled with immense gratitude for the experience I have had and for the people who made the experience valuable and fulfilling.
I am thankful to the Stoney Nakoda who welcomed us in Treaty Seven territory and the ancestors who guided our time and thoughts. I am thankful to the CKX staff and board who created the space for these conversations and reflections. I am thankful to everyone that participated for sharing so many parts of themselves. I am thankful to the Banff Centre and its staff for providing an inspiring, invigorating environment for thought. I am thankful to the people I work with every day for giving me the time to engage in this reflection. I am thankful to my wife, my family, my friends and loved ones who have helped shaped me to become who I am, who I was able to be these past few days.
I am thankful. I am filled with immense gratitude. For the next few days, I will continue to reflect, and be grateful.