April 27, 2018
Six years ago
Two months and three days after my thirtieth birthday, I met a young woman at a wine bar for a drink. We had chatted online for a few days prior to that; I was excited to take our dynamic, wonderful conversation off the screen and to finally meet in person.
I was smitten when she walked in, and continued to become even more smitten as the evening went on. Not wanting to end the evening, I suggested a walk through the park. The sun was setting and the park was bathed in a rosy glow, and our stroll through the paths was magical. We ended up at a restaurant where we had dinner until the darkness overcame the horizon and the stars, dim in the city lights, broke through the night sky.
That night, when we parted ways, I was certain I wanted to spend so much more time with that incredible woman.
Six years after that first date, six years ago yesterday, we are still together, and I'm so lucky to spend my every day with her. In those six years, we have gotten married, moved to a new city, and started new jobs. We have bought a house and adopted a cat. We have built a wonderful life together—a life I could only imagine on that first date six years ago.
How lucky I am to have found her, how lucky we are to have come so far.
---
A few things to read and explore:
Earlier this week, I shared some excellent pieces written about the Starbucks incident and violence against Black bodies in public spaces—writing by Ernest Owens, Bryan Washington, Teju Cole, and Claudia Rankine—so I was fascinated to find, later that night, this introduction to a project asking kids of color to reclaim public spaces. Also, Yes Loitering is a perfect name for a project like this. I'm fascinated to learn more about third places, and especially what kind of access people of color have to these third places, so if you have more articles and resources to share, please do send them my way.
I've been learning a lot about the new FOSTA–SESTA proposals and the amendments to the Communications Decency Act recently, and have been especially enlightened about the negative effects it will have on sex workers. A recent episode of Reply All is a great place to start learning more; Vox has a pretty good piece on the bigger ramifications that these changes may have. Hannah Frydman shares a historical look at how a similar crackdown on "back-pages" took place in Paris in the late 1800s, and what we can learn from that. My friend Dr. Jodi Hall has been a strong advocate for sex workers and has shared a lot about the proposed changes; her Twitter feed is worth following.
My lovely and patient wife has heard me gush about the Dan LeBatard Show for over a decade now (I started listening in 2006; some of my so-called friends call me a Canadian Stugotz, and not just because of my Jets and Mets fandom), so she's pretty happy that I can now gush about the show to all of you and not just her—especially now that it's one of the most listened-to radio shows in the world. This in-depth piece by Mike Schur—though, not completely exhaustive, especially with the omission of Greg Cote—is a good introduction to why this show has such rabid fans.
I grew up eating dinner at 5pm; these days we eat closer to 6:30 or 7pm, and anything later than that feels very late. Eating dinner at 4pm sounds quite appealing to me.
The premise of I Feel Pretty felt strange to me when it first came out: Amy Schumer is supposed to play a woman who wakes up one morning after a head injury and believes she is pretty despite not having changed at all, and hijinx ensue. The problem I had was that Amy Schumer actually is pretty—she is objectively beautiful, so the conceit of the film was lost on me. I have not seen the film, so I am the wrong person to judge it. Instead, I am fascinated by what Linda Homes in NPR, Amanda Hess in the New York Times, and Amy Nicholson in Rolling Stone have to say about the film and the social issues it evokes.
I could stare at these overhead photos of salt ponds, in all their colorful glory, all day: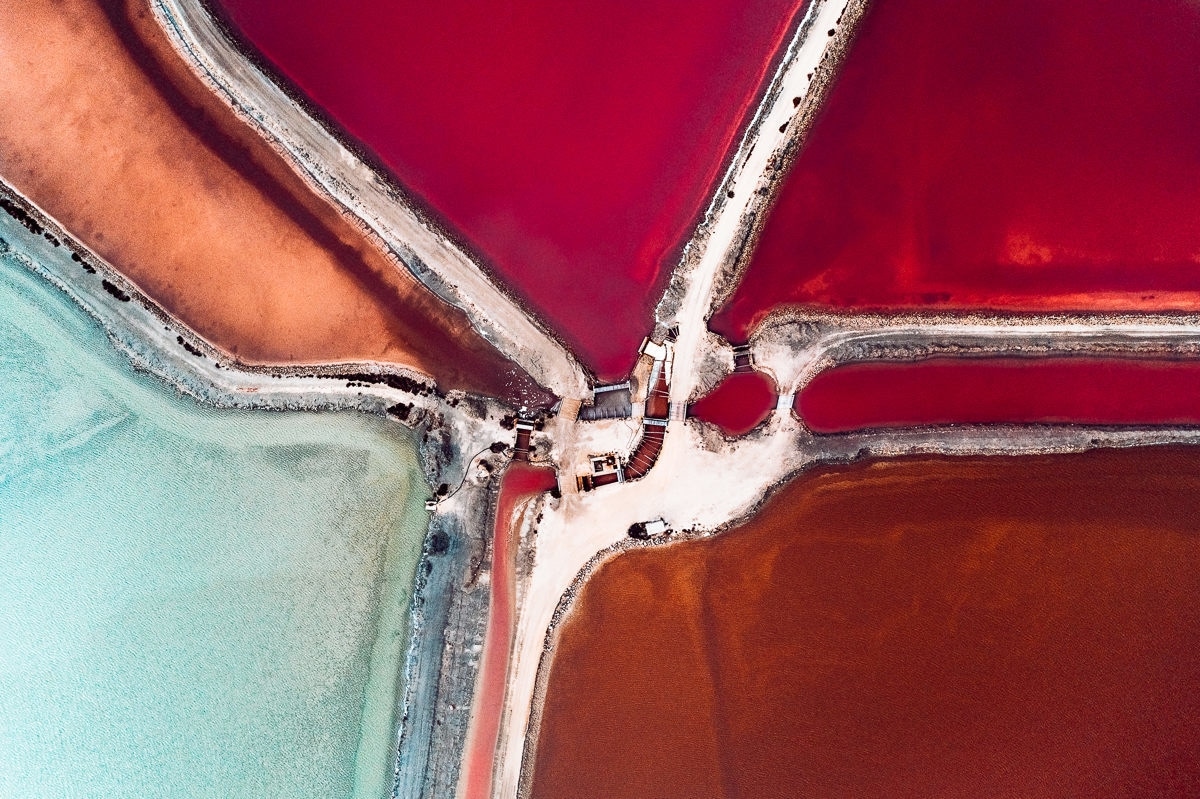 As an unabashed fan of brutalist architecture, it's obvious I'm smitten with the @brutsinlego Instagram account: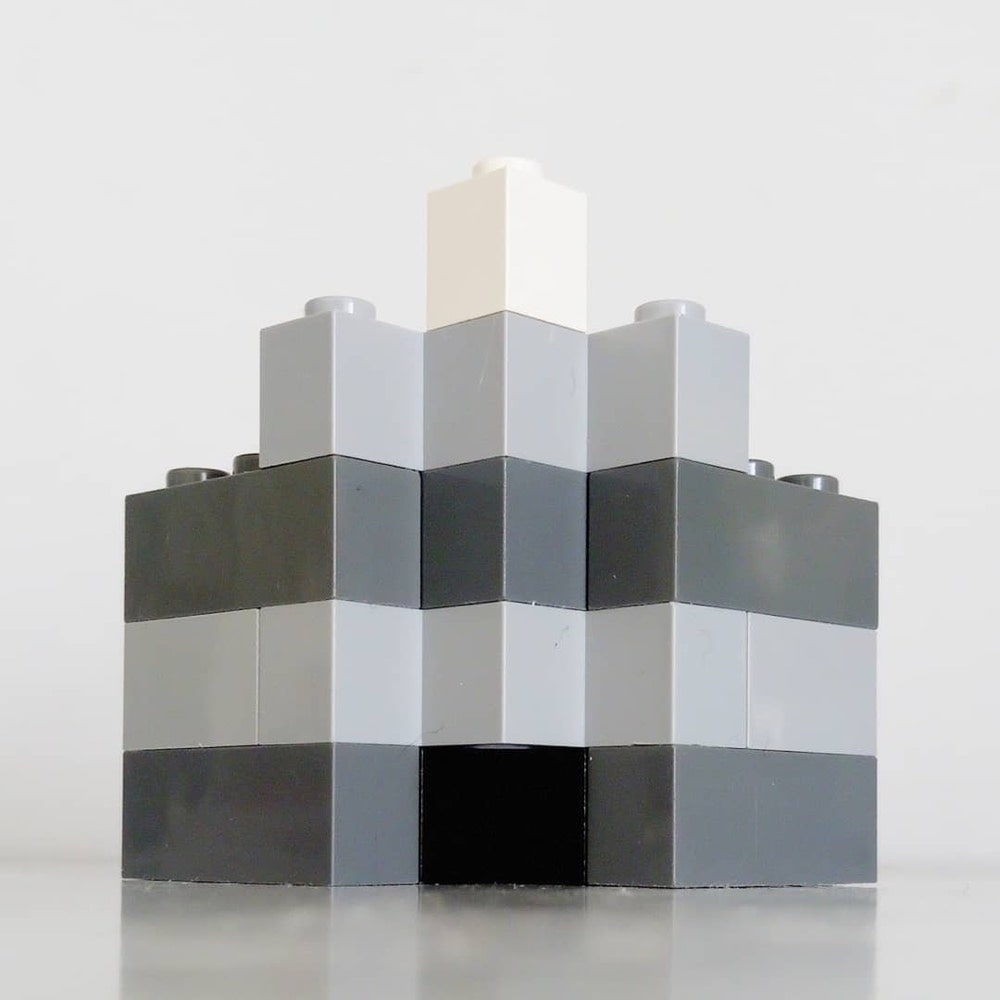 I tried the personality insights analysis tool by IBM's Watson, and I have to say that it was quite nice to me:
You are empathetic: you feel what others feel and are compassionate towards them. You are altruistic: you feel fulfilled when helping others, and will go out of your way to do so. And you are authority-challenging: you prefer to challenge authority and traditional values to help bring about positive changes.

You are motivated to seek out experiences that provide a strong feeling of discovery.

You are relatively unconcerned with both taking pleasure in life and tradition. You prefer activities with a purpose greater than just personal enjoyment. And you care more about making your own path than following what others have done.
It also says that I'm likely to like historical movies, volunteer for social causes, and like classical music; it's quite incredible just how good machines are getting at reading our personalities. Though, I think Ilan described me best when he compared me to Paddington Bear.
Nope. Just saw an adorable character with epicurean food sensibilitiy, a sense of pride in his work, an affection for handwritten correspondence, and boundless capacity to light up the lives of people around him, and lives in a city called London and thinking "oh, right, Sameer"

— Ilan Muskat (@IlanMuskat) April 26, 2018
To close, I leave you with a verse from Domestic Pensées by Ian Hamilton Finlay:
A garden is not an object but a process.
Fitting, as the spring begins and gardening once again takes up much of my time. Enjoy your gardening, literal or metaphorical, my friends.
---
Want to get this and future weekend reading links in your inbox instead of checking the blog? You can now subscribe to the newsletter.