February 18, 2017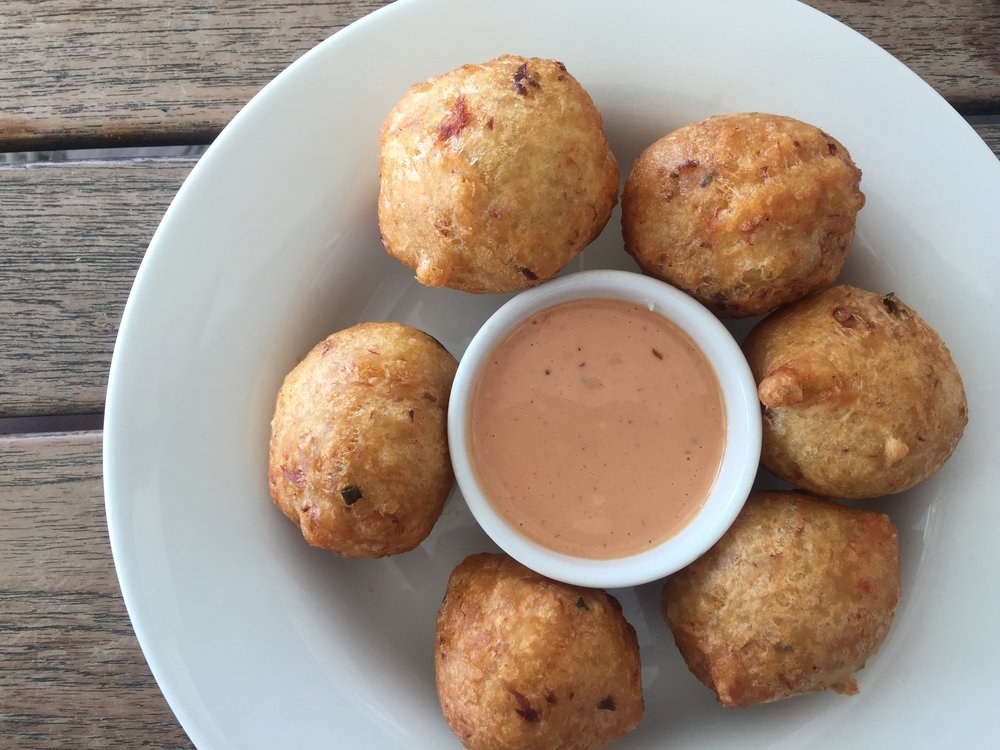 Day Eight: Turtles
10:20
Today is our last full day on the island, a fact that only hit me when I woke up this morning at 6am. Realizing this, I immediately went back to sleep; if I'm going to be on vacation for one more day, I'm allowing myself to sleep in.
We are on a boat, now. L and I hopped on the "Just Chillin" glass-bottomed boat about an hour ago, just the two of us and the captain, and have been looking at sea turtles ever since. L is still in the water, swimming among the graceful creatures; I hopped in for a few minutes but have been mostly admiring them from atop the vessel. We see three or four, but there is one in particular that is especially social, swimming right up to us to say hello.
In a few minutes, we will return to Mullins Beach and have lunch—maybe swim some more. It is our last full day on the island, but we're still taking it slow.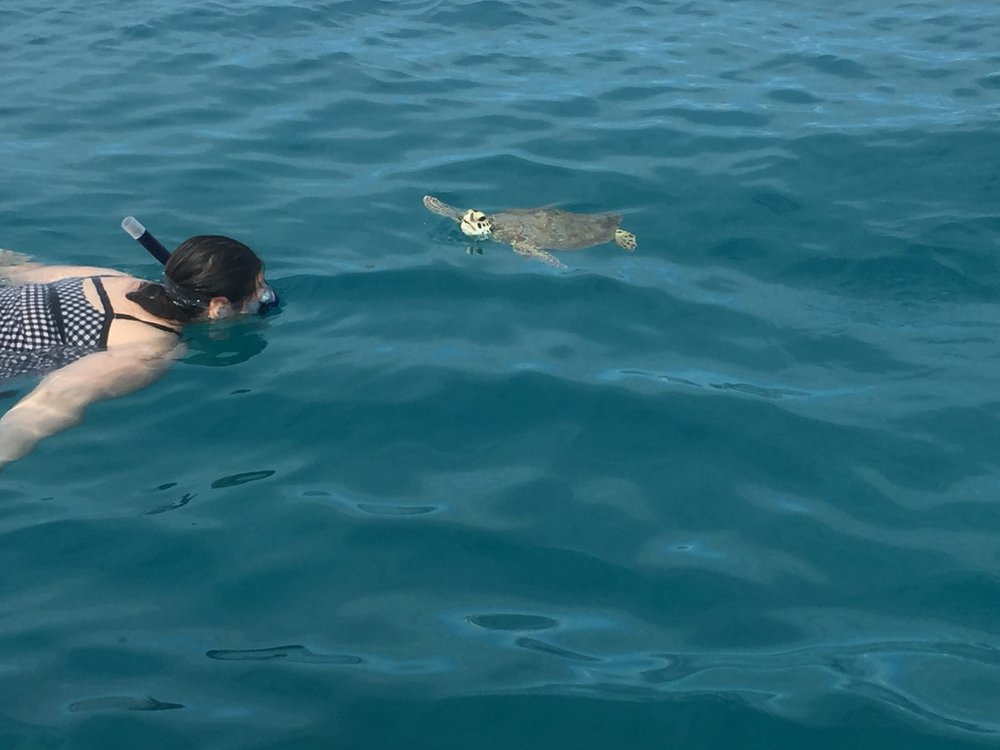 13:10
Two yellow butterflies circle me as I sit on a rock near the beach; L is in the water, I am reading, my feet dug into the soft sand. They are flashes of yellow against the vivid blue, fluttering close by, and then fluttering away.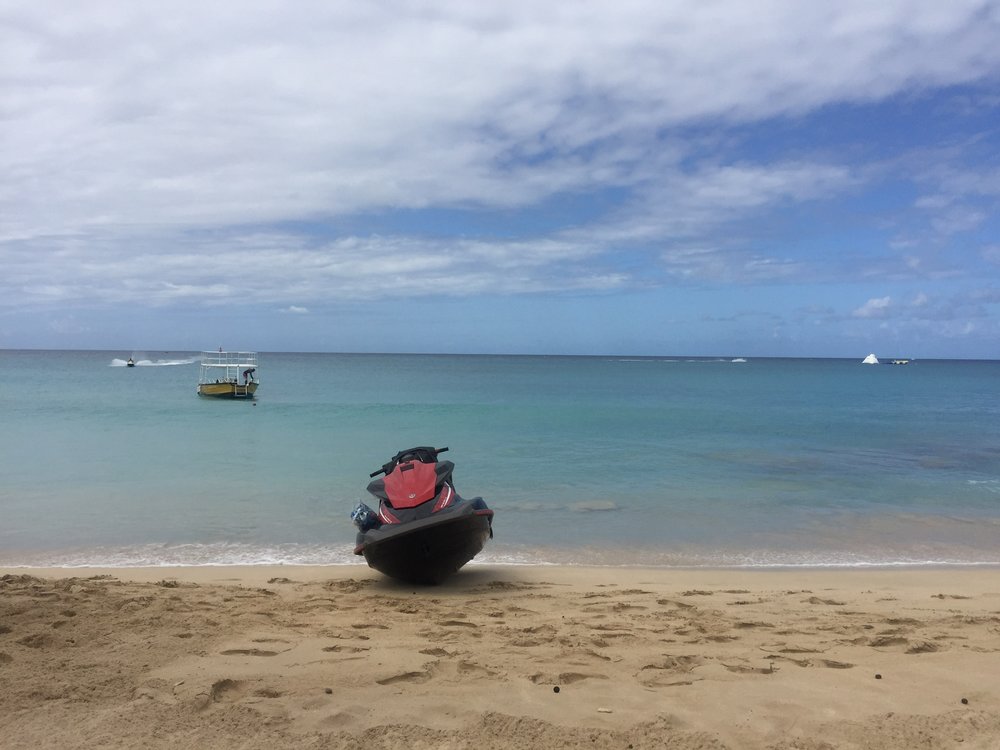 23:05
We wait for about twenty minutes for the bus we need to catch until the station operator tells of delays due to the Holetown Festival a few miles down the road. Instead, we grab a bus to Bridgetown and find a taxi at the terminus to take us to Brown Sugar after that.
The meal is slow, but delicious. The desserts are abundant but delectable. We leave the restaurant happy, immensely full, nostalgic: this was a wonderful way to end the vacation.
The taxi driver on the way back jarrs us from our calm reverie; he is loud, racist, curses every three words, and makes inappropriate remarks about sex and rape and kidnapping throughout the trip. He is, of course, harmless, but we are still on edge when we arrive back home.
We calm down and prepare for our final sleep on the island. It is late, and there is much to do in the morning before we leave.