December 11, 2018
A year in reading: letting the pile grow
There are nine books on my proverbial nightstand (really, a small stool near my desk), waiting to be read. There were only seven there two days ago, but I have a habit of accumulating books on that stool and promising myself I will read them within days of putting them there.
Most likely, I will finish about half of that pile of books before 2018 comes to a close, bringing my current total of 56 books read so far this year closer to a year-end tally of about sixty.
Most years, the pile of books would eat at me, cause me stress that I am not reading enough, not keeping on top of all the great literature I could be diving into instead of sleeping. (Seeing as how I'm averaging five hours of sleep a night these past few months because of the sheer amount of things I have to get done, perhaps sleep is not an excuse for reading, anymore.)
This year was my year of letting go, of not being bothered by the stack of books on my nightstand, of not really needing to always be in the know of every major novel to make the bestseller list. (It is, perhaps, my year of not giving a f**k—despite the fact that I didn't enjoy the book as much as I had hoped.) In books, and in many things in life, I realize that it's not necessary to know all things, to be all things to everyone. It's okay, sometimes, to let things pile up on your proverbial nightstand. I am the best I can do, even when I feel like I am falling short.
Through my reading this year, I have been forced to grapple with my relationship with the environment—the natural environment as well as the social one—as well as my relationship with myself: with my ancestry, my memory, my language, my stories, my legacy. I have been inspired to think about place and space, about family and community and love and loss, and about the different possible futures ahead of us all.
My year in reading has been marked by reflection on who I am and who I aspire to be, but mostly, it has been marked by a realization that I am okay, that even though I can be better, it's also okay to be who I am—even if who I am is the kind of person who lets books pile up on the nightstand, unread.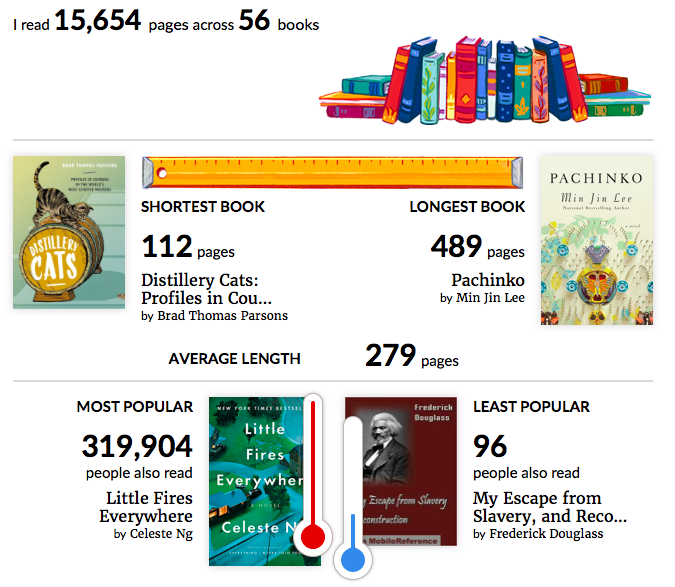 The ten best books I read this year:
Marginalia from some of the books I read this year:
You can find my full archive of marginalia from books and movies here.