July 20, 2014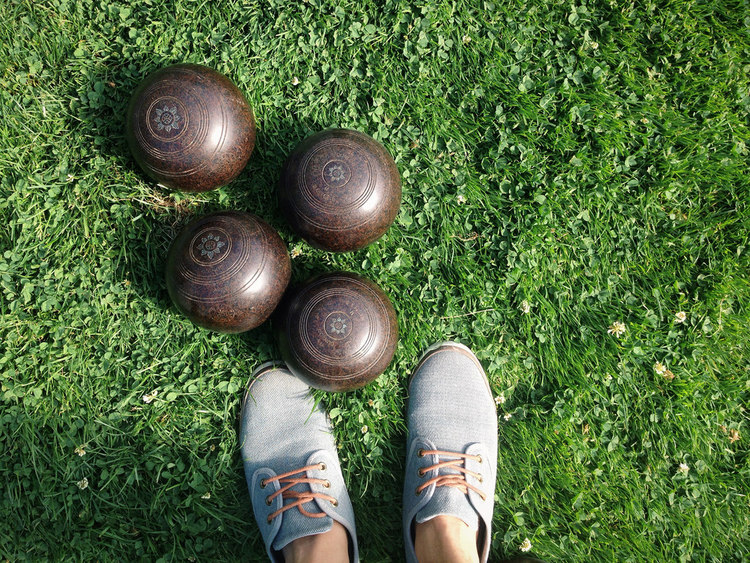 Bowl.
The Rusholme Lawn Bowling club has existed in its current location for over a hundred years, but this is the first I've ever heard of it. I've walked by it dozens of times, but it is hidden behind houses in a residential neighborhood, inconspicuous to anyone who wasn't explicitly looking for a lawn bowling club.
Yesterday was my first time ever lawn bowling; before we arrived, I actually asked L if lawn bowling involved knocking down pins. Such was the extent of my familiarity with the sport.
In keeping with my word of the year, I learned how to lawn bowl, and within a few minutes, I was hooked. I didn't want to stop. Sure, I wasn't really any good at it, but it was fun to be outside in the sun with friends and loved ones, trying something new, something relatively active, something different.
I will no longer walk by the Rusholme Lawn Bowling club and be ignorant of what sits behind the old house in the front. I will return, there, or at some other club in the city, to bowl again.