September 28, 2018
Preparing for the fall.
More than dates on a calendar, there are certain pieces of life that mark the end of the summer and the arrival of autumn.
They are markers that many of us recognize: a dark sky when we wake up, and the need to turn on lights for evening dinners on the patio; pumpkins and decorative gourds appearing on the porches in the neighborhood; the crunch of local apples being louder, more distinct; air conditioning units being pulled out of windows; giggles of children on school buses; afternoons spent hunting for where we stored our cardigans and the heavier duvet. They are markers that remind us of the passing of time, of the transience of everything around us.
This week, we closed the backyard pool; next week, the chimney sweep will get our fireplace in order for the colder nights ahead. These are the most concrete markers of the coming of the fall, for me: a closing of the place where I sought refuge from the heat, and an opening of a place where I will find comfort from the cold.
The autumn has arrived, and with it a reminder that all things change—and that it is that change that makes life unpredictably delightful.
---
From Works & Loves by Jane Hirshfield:
Rain fell as a glass
breaks,
something suddenly everywhere at the same time.
---
After reading this poignant and beautiful piece by Brené Brown, I'm starting to understand my current internal rumblings as the beginning signs of a midlife unraveling:
We go to work and unload the dishwasher and love our families and get our hair cut. Everything looks pretty normal on the outside. But on the inside we're barely holding it together. We want to reach out, but judgment (the currency of the midlife realm) holds us back. It's a terrible case of cognitive dissonance — the psychologically painful process of trying to hold two competing truths in a mind that was engineered to constantly reduce conflict and minimize dissension (e.g., I'm falling apart and need to slow down and ask for help. Only needy, flaky, unstable people fall apart and ask for help).
I can't help but see myself when Brené Brown talks about being a perfect pleaser and performer, and also about being someone who grew up taking care of everyone else:
Maybe, like me, you are the perfect pleaser and performer, and now all of that perfection and rule following is suffocating. Or maybe you work hard to keep people at a safe distance and now the distance has turned into intolerable loneliness. There are also the folks who grew up taking care of everyone else because they had no choice. Their death is having to let go of the caretaking, and their rebirth is learning how to take care of themselves (and work through the pushback that always comes with setting new boundaries).
I am reminded of my age, my approach to middle-age, quite startlingly every single day. I'm sure I'll have more to say about this, more to reflect upon, in the next few weeks—and in the next few years.
---
A few things to read and explore:
I still believe Anita Hill. I believe Christine Blasey Ford. I believe Deborah Ramirez. I believe Julie Swetnick.
Obesity is something that is always on my mind, not just because I am classified as obese (and was diagnosed as morbidly obese some years ago), but because thoughts about body image and the place my body holds in this world are still the thoughts that preoccupy me most. This incredible piece of journalism, Everything You Know About Obesity Is Wrong, is something everyone should read, no matter what their size.
What she thinks when she thinks about walking: "Cities are not easy to love, and they rarely love you back."
What if we were to build a city for pedestrians and cyclists, and not cars? By banning automobiles in the city centre, the town of Pontevedra, Spain has done just that, and the results sound magical.
As someone who wears his earnestness and his enthusiasm on his sleeve, I am decidedly against "chill."
It was only after I married a doctor that I realized just how much stress—physical, emotional, mental, financial—is involved not just in their training, but in their everyday work. The high rate of suicide among doctors is gutting and sad, but now that I know the reality they face, somewhat unsurprising. We can do better in supporting those who care for our health.
My sense that I was becoming more and more introverted as I've gotten older wasn't just in my head: we all get a little more introverted as we age.
Looking at this ranking of the top ten paintings of Judith beheading Holofernes brought me to learning more about the story of Judith, and more importantly, the biography of Artemisia Gentileschi, who was one talented, badass woman.
Some species are so close to extinction, that every remaining member can fit on a New York subway carriage.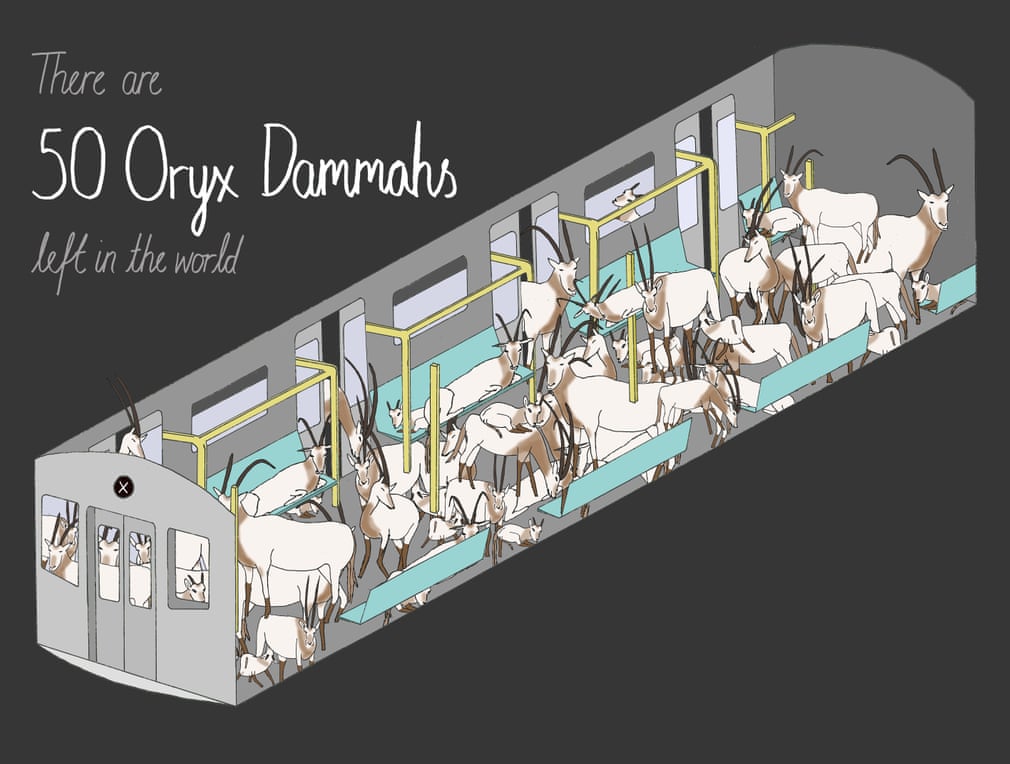 This Twitter thread, a personal reflection on the human impact of the AIDS crisis in the '80s, is beautiful, haunting, gutting, and important.
---
Want to get this and future weekend reading links in your inbox instead of checking the blog? You can now subscribe to the newsletter.