July 19, 2018
Electric lady
As soon as she had finished singing the lyrics to PrimeTime, Ms. Monáe left the stage in clouds of purple smoke. The guitar player took over, segueing into the iconic guitar riff of Purple Rain, as the stage was bathed in purple light.
My friend Sam, one of the biggest Prince fans I know, sent me a purple heart emoji via text message.
I was with my people, and I was in the right place.
It was the kind of tribute that comes from someone who not only loved Prince, but knew him and understood him. It wasn't blatant, or overt. She didn't have to announce anything, or sing anything, or make any clear references. The tribute was a recognition that his music was timeless, impactful—that the music itself was a tribute to the man, and that it could speak for itself.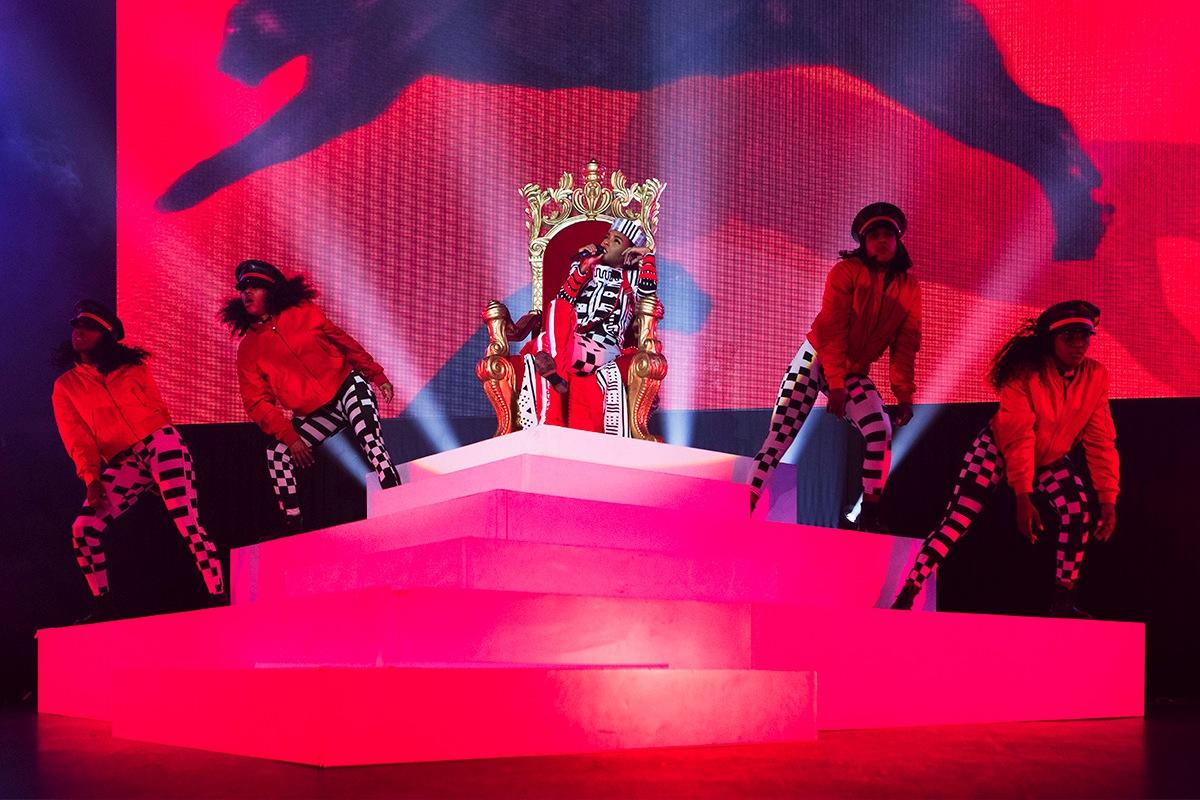 (Photo by Samuel Engelking in NOW.)
I don't go to many concerts, these days, preferring to hang out in small jazz clubs or checking out the symphony. I love live music, but the travel and crowds and late nights add up; in most cases, I just listen to music in my home, dancing along in my pyjamas.
There was no question that I would go see Janelle Monáe when I heard she was coming to town. My dear friend Anna found me a link for pre-sale tickets, and I bought them the minute they were available. There are few artists, since Prince, where I don't think twice about buying tickets to see them: Ms. Monáe is one of them.
I've been thinking about who else I'd put on that list, of artists I'd make sacrifices to go see. The list isn't long—it includes artists like Monáe and Janet Jackson who I'd go out of my way to see, and artists like Sade, Solange, The Roots, Erykah Badu, Miguel, George Clinton, Leon Bridges, Beyoncé, Mary J. Blige, Missy Elliot, D'Angelo, Carly Rae Jepsen, and Maxwell that I'd make a strong effort to catch in concert.
There are others, of course, whose music I love but don't make the list. There are probably some that I'm missing. And while I don't go to concerts all that much anymore, there's always immense delight when I do and I'm blown away not just by the music, but by the love I feel that the artist has for not just their craft, but for sharing their craft with others.
Janelle Monáe exuded love on Monday night. It's a heartwarming feeling that I'll take with me for a long time. It's that love that I'm looking for from my live music these days, and I'm so glad that I still continue to find it.