November 30, 2015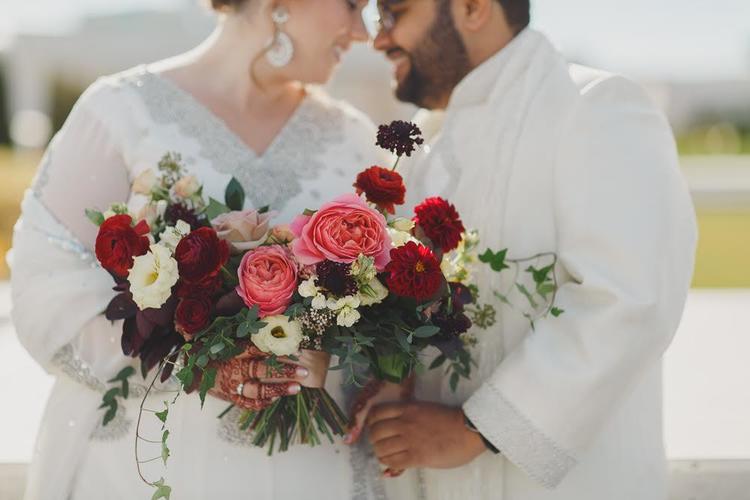 Nuptials.
In the weeks leading up to our wedding, we received a lot of advice from friends, family, colleagues, and well-wishing strangers. There was some tactical advice (things to pack for your wedding day, how to keep track of gifts, etc.), but the majority of the advice echoed a similar sentiment: be sure to enjoy yourself.
From what we were hearing, many people get too caught up in the chaos of the wedding day that they forget to absorb it, enjoy it, be truly present in everything that happens. In the rush to make sure everything is going perfectly, it's often easy to appreciate the day for what it is: a celebration of love.
We got married three weeks ago. It was one of the most special, magical days of our lives. And we enjoyed every minute of it.
Our wedding day was a long day, but there wasn't a moment that we let pass when we weren't in awe and gratitude of just how much love and kindness was around us. We reveled in the company and care of our family, of our friends, and of each other. 
We laughed and cried and ate and drank and danced and smiled. There was a lot going on, but we took care to absorb and enjoy every part of the festivities. We let go of any worries or anxieties we may have had about the planning of the day, and we celebrated, along with all our friends and family—and celebrated hard.
L and I are married now, and we couldn't be happier. We are thankful for all the love everyone shared with us on our wedding day, and every day. Most of all, we are excited for rest of our lives spent together, each day more wonderful than the last.
Here's to new adventures: to being present, absorbing, and enjoying every single one of them.