March 13, 2020
Pandemic panic
It's hard not to panic when the state of the world is changing by the minute.
Even for someone who is notorious for being level-headed and (perhaps too) rational in almost every situation, the pace of change and the influx of information is panic-inducing. I'm doing my best to keep my worries at bay, and to remind myself that our collective action will help us get through all of this, together, but it's still hard, on a Friday morning after two days of massive change and upheaval, to feel settled and at peace. I'm breathing heavier than I usually do.
My incredible wife is an infectious disease physician who is on the front line of clinical care for people who present with COVID-19 symptoms. I know they take good precautions and safety measures at the hospitals, but it's hard not to worry when you know she is putting herself out there every day to make sure that the people who are suffering most are cared for. Someone has to do the work of caring for others, and despite my underlying panic, I'm so proud of her for doing what needs to be done.
Earlier this week, we canceled our vacation to Morocco that was scheduled for the end of this month. We were really looking forward to the trip, but it wouldn't be responsible of us to go somewhere and risk being a vector of transmission and exacerbate a problem that is best managed through social distancing right now. It was a hard decision to make, but it was the right one. It's up to all of us to work collectively to help reduce the spread of the virus; no vacation is important enough to supersede that collective imperative.
Yesterday afternoon, I sent a message to all my students to let them know that despite not having any clear policy or direction from the university, I would be moving all my classes and instruction online for the rest of the semester. Since then, at least three students have reached out to me to thank me; they were worried about risking exposure, but were more worried that their teachers wouldn't understand and they'd be penalized for missing class. Those small messages of thanks brought me to tears: I had momentarily forgotten that something so small as telling people you care for their wellbeing could be so important.
I was tempted to make all my recommended links this week related to COVID-19, but then I remembered that the rapid pace of the news is contributing to our collective anxiety. Information is important, but too much of it can be paralyzing. The links below are all places where you can get lost for a while and not think about a pandemic, at least for a few minutes.
Everything is changing by the minute, but one thing remains the same: that we are stronger and can get through this easier if we work together, if we look out for each other, and if we remember our inherent interconnectedness. We all may be breathing a little heavier than we usually do, but it's our duty to take care of those who need a little bit more help to breathe than we do.
---
Two poems
Popeye's Louisiana Kitchen
Danny Caine
The man at the microphone
tells me I'm guest number 138—
a guest, but a number nonetheless.
I guess I'm not in Panera anymore.
The chicken tenders taste
exactly like chicken tenders
and the green beans swim
in salty goop. A sign on the wall
says "over 300 years ago, seven
distinctive culinary traditions came
together to create THE uniquely American
cuisine." They must mean the chicken tender.
When it opened here, Popeye's needed
a rent-a-cop to direct drive-thru traffic
as visored employees clipboarded the line.
Tonight is calmer: quiet zydeco burbles
punctured by a manager who aced
the training session about shouting.
Something in the book I'm reading makes me
miss Aunt Pat. When she was alive, I was
picky. A strict chicken tendertarian. I wish
I could explain to her that I like fancy
restaurants now, like she did, that I'm sorry
I dragged her to so many Burger Kings
and Popeye's. And I do. But I'm still
called guest 138. These are the places
I actually went with her, not the places
I wish I could've. Aunt Pat had taste,
but what I thought was good
was good enough for her.
— — —
from summer, somewhere
Danez Smith
if you press your ear to the dirt
you can hear it hum, not like it's filled
with beetles & other low gods
but like a tongue rot with gospel
& other glories. listen to the dirt
crescendo a kid back.
come. celebrate. this
is everyday. everyday
holy. everyday high
holiday. everyday new
year. every year, days get longer.
time clogged with boys. the boys
O the boys. they still come
in droves. the old world
keeps choking them. our new one
can't stop spitting them out.
---
Some links
Reconciliation isn't dead. It never truly existed:
The root of the word reconciliation means the coming together of two equal parts — but that is not the case in Indigenous-Canadian relations. The sides have never been equal. Justice Marion Buller, the chair of the National Inquiry into Missing and Murdered Indigenous Women and Girls, told me she prefers to use the word "rebuild," instead of "reconciliation." Rebuild signifies you understand the relationship is broken, needs to be fixed. You can rebuild with "respect, knowledge, human and Indigenous rights."
There's an entire industry dedicated to making foods crispy, and it is wild:
People tend to use crispy and crunchy interchangeably, but there's a difference, and it's been studied. This isn't a matter of opinion, okay?! Scientists recorded people eating a variety of crispy and crunchy foods—crackers, chips, apples—and found that crispy foods make easier breaks and higher-pitched sounds and are usually attacked with the front teeth, while crunchy are molars, lower-pitched. Other studies looked at the mess a food makes when it's bitten, and crispy foods had more breaks and pieces compared with crunchies. Many have pointed out that the words are onomatopoeic: crispy ends with an uplifting quick isp like a chip snapping in your teeth, crunch comes out of the mouth like a bulldozer hitting dirt. A Pringle is crispy; a thick Snyder's pretzel is crunchy.
How to design a smart city that's built on empowerment—not corporate surveillance:
The city is not a lab; it is not the public's interest to subsidize private companies' experiments with little to no oversight. (To say nothing of constructing a surveillance state.) Even major consultancies such as Deloitte have found that most smart cities have failed to improve people's lives, despite costing governments tens of billions of dollars.
In a way, this is how it's always been: We depend on other people's narratives to help construct (or escape, or reframe) our own. It makes sense, too, that in a time where everything is falling out of sync — not just the weather but the whole sequence of adulthood — our collective desire for stories that make sense of shifting dynamics, or at least offer a viable way through to some kind of unproblematic individual happiness, would go into hyperdrive.
You could call that a burnout cure:
It doesn't matter how cool our job is, how flexible it promises to be, or how much we dreamed of making it our career if we can't survive on what it pays us, if we're riddled with anxiety about covering medical bills, if we're sleepless and scared and exhausted all the time. As we continue to age into adulthood, we don't want good snacks or a ping pong table or fucking visits from therapy dogs. We want a modicum of job security, a moderate amount of severance if the event of layoffs, pay raises that keep pace with inflation, the promise that some white guy won't get paid $15,000 more to do the same job that we do simply because he's grown up with the confidence of a white guy, and the ability to report abuse without fear of retaliation.
I have been woman / for a long time:
We can show up for each other, check on each other, decline to panic-buy more than we need or decide to donate some of that panic-buying to food banks. We can aggressively tip service workers and be kind to the folks on the front-lines. We can remember that most of us who have the time and resources on a Sunday to be engaging in the Newsletter Economy are already better off than very many people in our communities, and we can take meaningful steps to address that disparity.
I suffer terribly from what you might call a paralysis of wonder. When I become the custodian of something truly marvellous, notably beautiful, or a little bit rare, I worry so much about using it for a sufficiently special purpose that, more often than not, I fail ever to use it at all. My kitchen, in particular, is a graveyard of reverent neglect: a golden bottle of sunflower oil, pressed by monks in an ancient Georgian monastery, long past rancid; a little jar of barbecue sauce folded into my palms years ago by a grizzled pitmaster in Tennessee; a desiccated hunk of white truffle tucked in molding white rice; bags of international potato chips hanging on far beyond their sell-by dates.
The antiseptic properties of alcohol have been known for millennia. Egyptian mummy-makers used wine as a preservative. Alcohol is the fastest and most broadly effective antimicrobial for use on skin, and in the proper concentration it rapidly kills many kinds of harmful bacteria, and inactivates so-called "enveloped viruses," including influenza and H.I.V. Purell and most other hand rubs contain between sixty and seventy per cent alcohol, a concentration that, counterintuitively, is more effective than pure alcohol. In the early decades of the twentieth century, alcohol was widely used by surgeons as a hand disinfectant, but, from the mid-fifties on, it was displaced almost everywhere by antimicrobial soaps.
Want to indoctrinate your kids with cutthroat capitalist values? Give them choose your own adventure books.:
Of course Choose Your Own Adventure wasn't the first literature, not even the first children's literature, to use second person, but this mode of address became much more mainstream in advertising and self-help in the '80s. I made the argument that Choose Your Own Adventure is kind of like self-help for kids. They're trying to position you as an individual with agency, but that means that if you make the wrong choices, then that's on you; that's an idea people who write about neoliberal ideology call "responsibilization." Second person is really, really powerful because it turns you into this person who just floats around, choosing A or B.
Portrait of a Lady on Fire director Céline Sciamma on her ravishing romantic masterpiece:
A successful love story should not be about eternal possession. No, it should be about emancipation. […] The success of a love story is not about how long it lasts. It's not about ending your life together. Him dying is tragic, but it's not the end of the story. In equality, there is emancipation.
Roxane Gay on her always dependable KitchenAid stand mixer:
I've always loved baking, the patience and precision it requires, the end result when baking goes well, the lessons learned when it doesn't. It's actually quite conducive to writing because it forces you to step away from your work and tend to the baking process at specific intervals. When I am feeling down, when I am stressed, when I want to procrastinate, when I want to nourish people I love, I bake, which is to say I bake a lot.
A few more:
Black and white photos of redwoods from the Lady Bird Johnson Grove in California's Redwood National Park: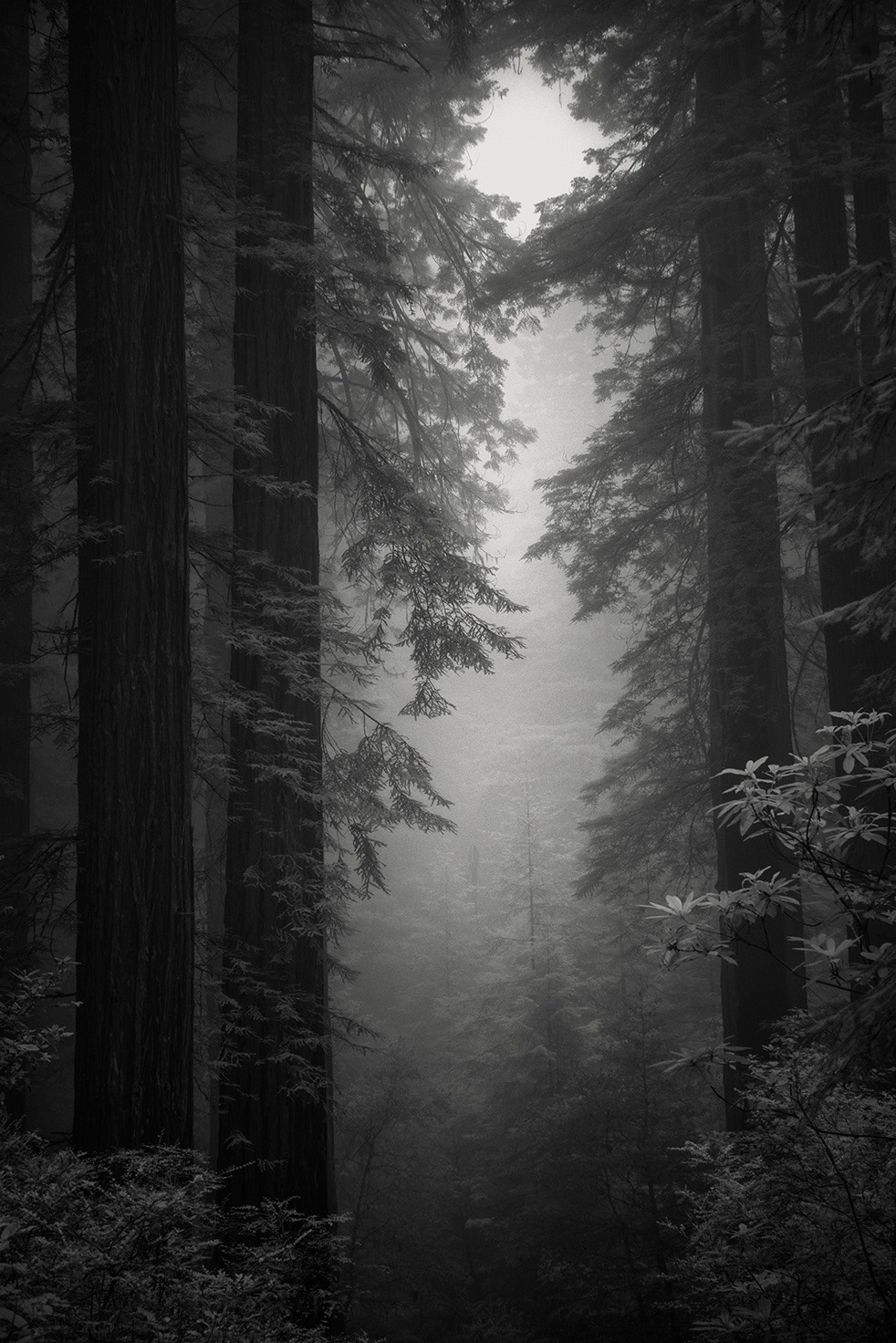 Satellite imagery that shows just how much automobiles have altered our lives and landscapes: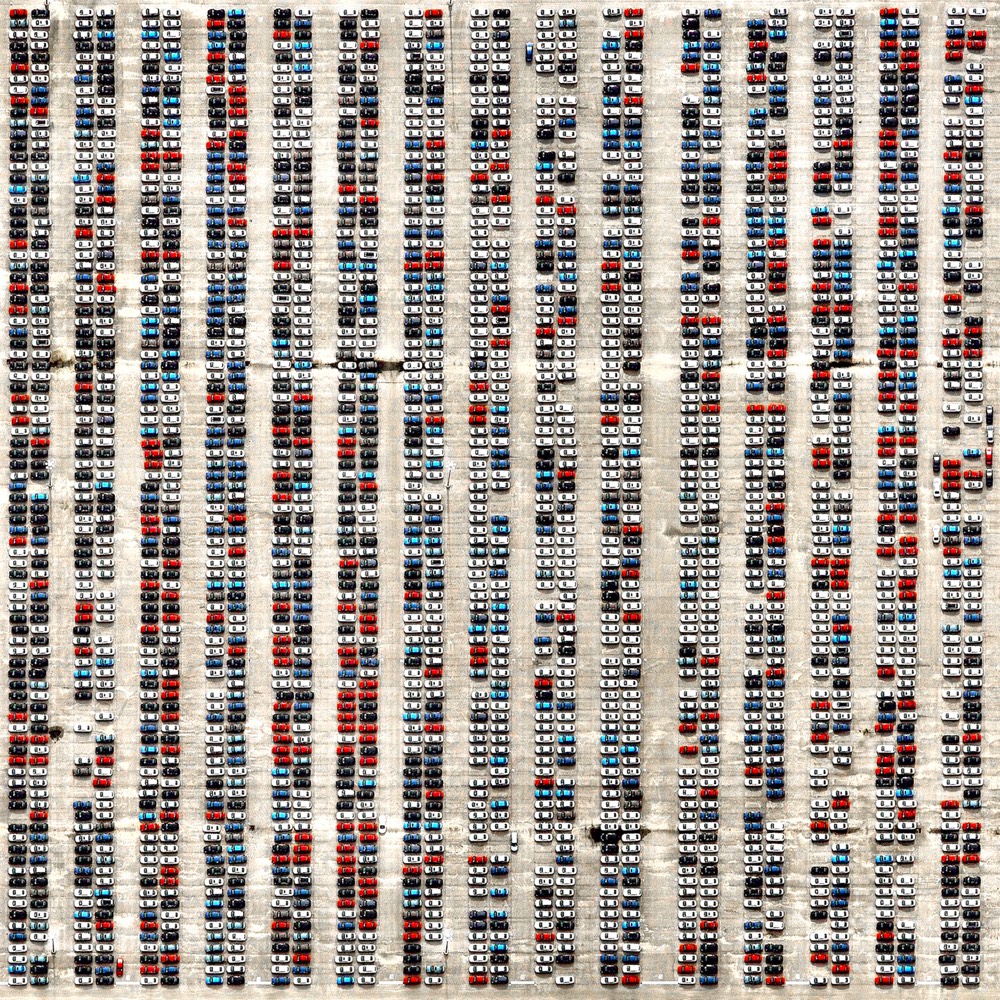 Intricate patterns hand-carved into fruit and vegetables by Takehiro Kishimoto: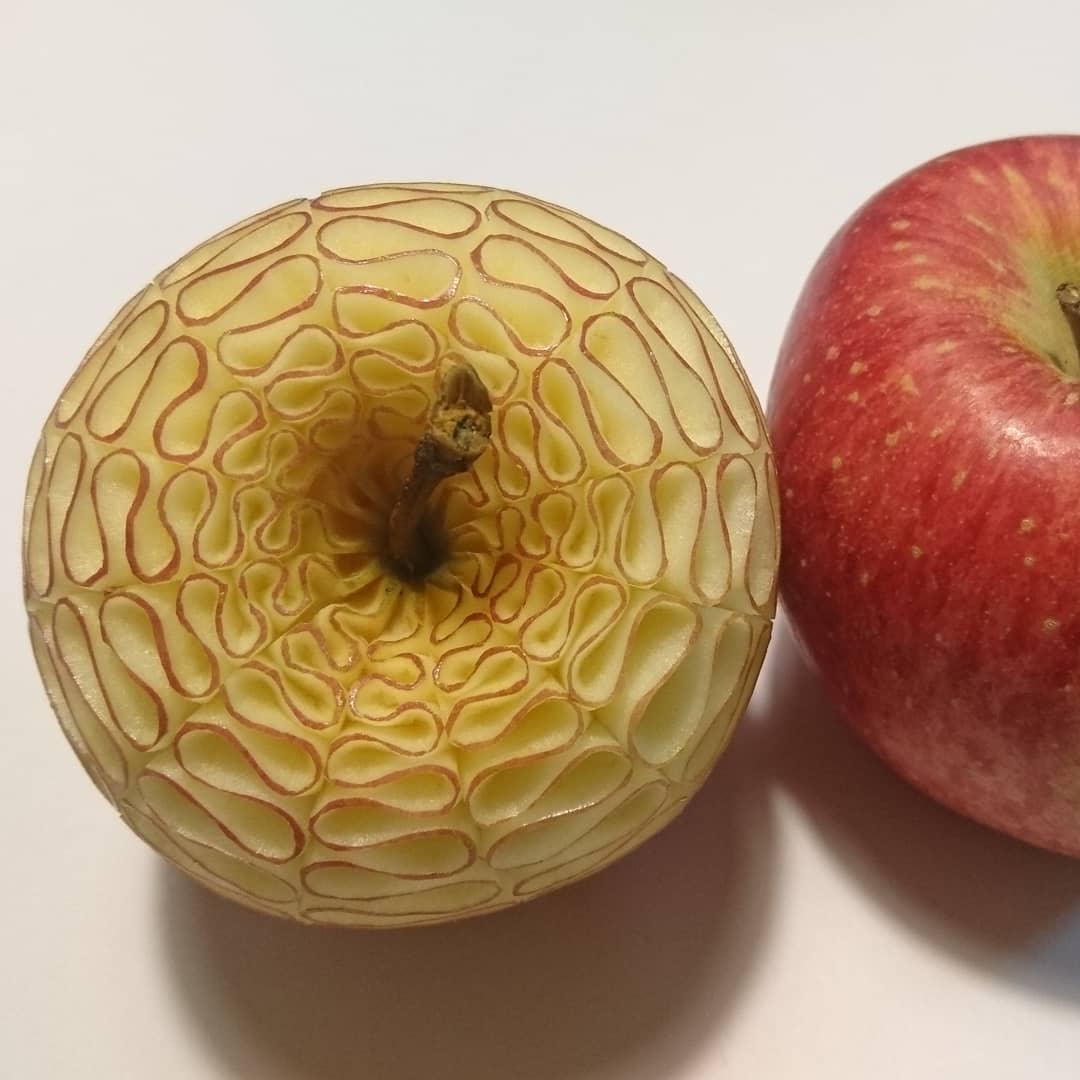 For decades, cartographers have been hiding covert illustrations inside of Switzerland's official maps: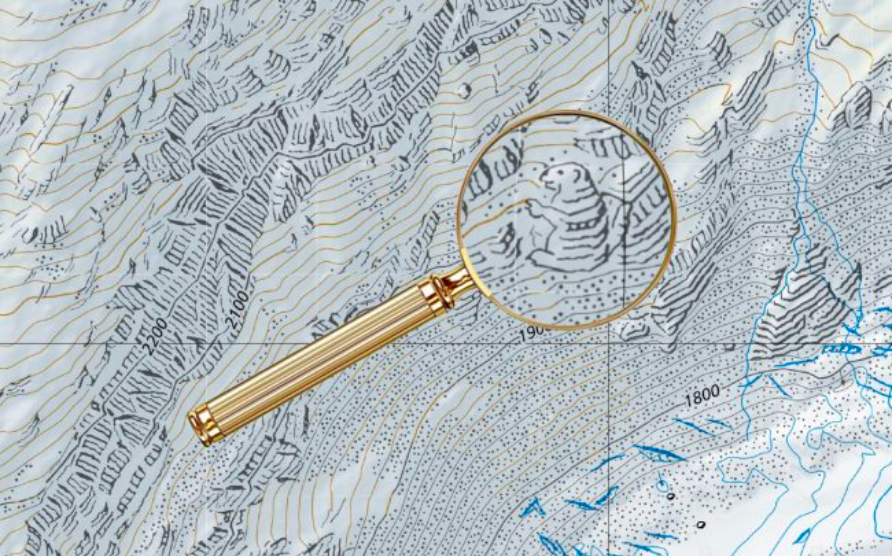 Instagram account featuring national parks of the US and illustrations and hand-lettering of their worst online reviews: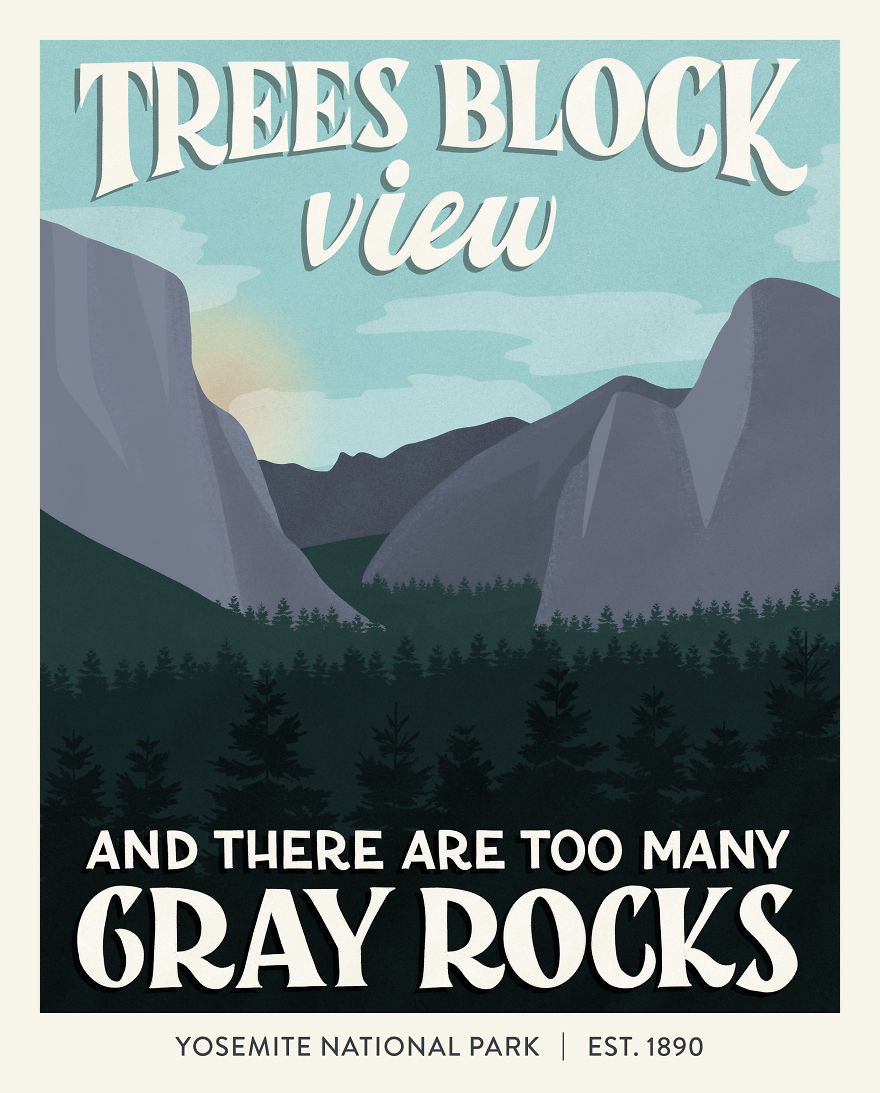 Colorful hand-illustrated drawings of octopuses and squid, published in 1910: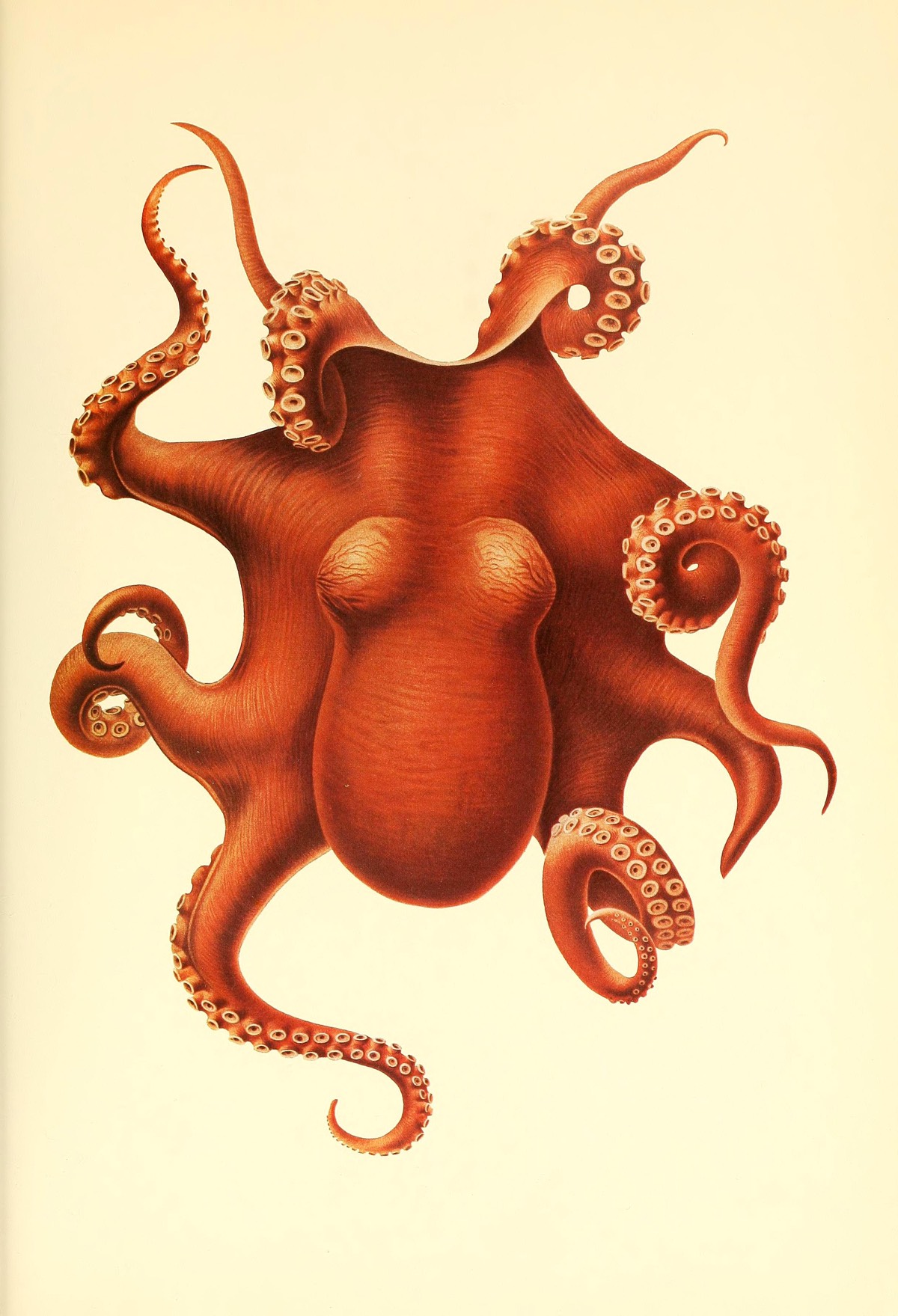 Let's all do our best to look out for each other, my friends. I'll be back in touch soon.
---
Get weekend reading posts in your inbox: subscribe to the fortnightly newsletter.