April 12, 2019
Capturing memories
When I travel anywhere, I'm always torn between the desire to snap photos of everything interesting I see, and to put my camera (phone, really) away and just experience the moment for what it is.
There are advantages to both, of course. Having a collection of photos allows you an entry point into memory: seeing a photo can start conversations about experiences, and provides context for those conversations to happen. Having some kind of photographic memento is a prompt for memory, and allows you to remember things you may have lost in the recesses of your mind.
Taking photos, however, also makes it easier to forget, knowing that there will be a memory prompt saved for you when you need it later. I was shaken by this quotation by Linda Henkel, a professor of psychology at Fairfield University in Connecticut who studies how taking photos impacts experience and memory:
"When you take a photo of something, you're counting on the camera to remember for you," Henkel said. "You're basically saying, 'Okay, I don't need to think about this any further. The camera's captured the experience.' You don't engage in any of the elaborative or emotional kinds of processing that really would help you remember those experiences, because you've outsourced it to your camera."
If taking a photo outsources a memory, but if a memory can get lost without a photo to provide a contextual prompt, then what is the right balance?
I think I've found that balance these days; my travels usually include taking about 10-12 photos a day, most of them taken after I've had the time to process and think about what I'm experiencing. They aren't art, and they aren't snapshots; they are instead contextual clues to stories that I want to remember. A photo of my feet near a puddle will remind me of how I got splashed by a car on one of my walks, and a photo of a plate of oysters will remind me of the incredible service we had at that one restaurant where the server made us laugh throughout our entire meal.
The memories remain in my mind, and I take the time to immerse myself in the experiences in the moment, but I keep a photographic reminder when I know that there are stories I want to revisit days, or months or years, later.
---
Poems of the week:
from Daily Bread
Ocean Vuong
Listen
the year is gone. I know
nothing of my country. I write things
down. I build a life & tear it apart
& the sun keeps shining.
Song of Quietness
Robinson Jeffers
Drink deep, drink deep of quietness,
And on the margins of the sea
Remember not thine old distress
Nor all the miseries to be.
Calmer than mists, and cold
As they, that fold on fold
Up the dim valley are rolled,
Learn thou to be.
The Past—it was a feverish dream,
A drunken slumber full of tears.
The Future—O what wild wings gleam,
Wheeled in the van of desperate years!
Thou lovedst the evening: dawn
Glimmers; the night is gone:—
What dangers lure thee on,
What dreams more fierce?
But meanwhile, now the east is gray,
The hour is pale, the cocks yet dumb,
Be glad before the birth of day,
Take thy brief rest ere morning come:
Here in the beautiful woods
All night the sea-mist floods,—
Thy last of solitudes,
Thy yearlong home.
---
A few things to read and explore:
It's rare that I read something that captures my mental state so accurately, but this idea of a "comfortable coexistence with suicidality" is so spot-on that I'm surprised nobody has articulated it before.
On a somewhat related note: how excellent are these psychiatric emergency rooms? If I had been treated there instead of in a regular ER the first time I had to be hospitalized for my mental health, I don't think I would have been rushed into an inpatient psych ward.
A fantastic quotation by Bill Watterson, the creator of Calvin and Hobbes, about cartoons and how to make them: "To an editor, space may be money, but to a cartoonist, space is time." Taken from the opening of this excellent piece on why Calvin and Hobbes is great literature.
An excellent read: Valerie Jarrett on 26-year-old Michelle Obama's unforgettable job interview. If you haven't read Michelle Obama's Becoming yet, it's well worth reading. Here are my thoughts from reading the memoir.
Reading Emily Wilson's translation of The Odyssey was eye-opening for me. I love that she has been sharing some of the challenges of translation on her Twitter account. This podcast episode where she gets into more is also eye-opening.
There has been a lot of writing about the decline of criticism recently, but this piece on the need to cover books like television shows, and the decline of literary criticism into a parade of likes and recommendations, has made me really think about what it means to engage in criticism and what it means to the various art forms up for critique.
Vox asked fifteen thinkers, writers, and advocates to take their best guess on what will be unthinkable in fifty years. Some of the submissions—conspicuous consumption, bosses, abortion, 401(k)s, self-driving cards, the way we die, our obsession with rationality, and more—are really thought-provoking.
I'm not going to lie: I'm completely in love with Killing Eve, and a large part of why I'm smitten with the show is because of Jodie Comer's character and performance as Villanelle. What does our obsession and love of Villanelle mean about our current meticulously-craft-our-public-identities culture?
I shared an oral history of the excellent 10 Things I Hate About You in my last weekend reading post, so this week, I'm sharing this incredible reflection of the impact of the film—it turns twenty years old this year—by Emily Temple.
As an unabashed fan of Ferris Bueller's Day Off (who isn't?), I loved this small rumination on names by the woman who was most likely the inspiration for using the name Sloane in the movie.
Heaven or High Water: A great piece on the stories we tell ourselves to delude ourselves into thinking climate change won't affect us directly.
Twitter Won't Miss You: A Digital Detox Reading List and Roadmap: I'm actually surprised by how many of these I've read or perused. Also, I've drastically reduced my phone/computer usage (and almost all of my social media use) and that has greatly helped in my recovery recently.
How to read the news like a scientist: Some great tips in there for being more media literate, and important reminders for those of us that think we're pretty savvy already.
Ashley's introduction to the recent Bello Collective newsletter is beautiful. A passage:
Recently, a passenger beside me pressed the play button on an episode of Nancy. I tapped him on the shoulder and held my phone up: I was listening to the same episode. We laughed and smiled, happy to find a fellow fan in our temporary purgatory.
Astronomers have taken the first ever image of a black hole; it was photographed by a network of eight telescopes across the world. I feel so blessed to have been able to see this in my lifetime. Space is amazing—and science is even more incredible.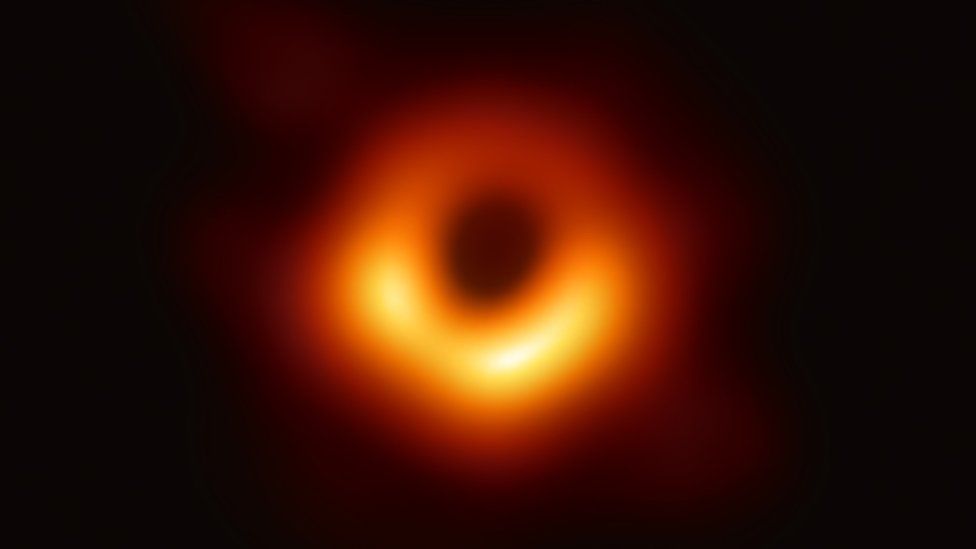 I am completely smitten with Ian Fisher's paintings of clouds: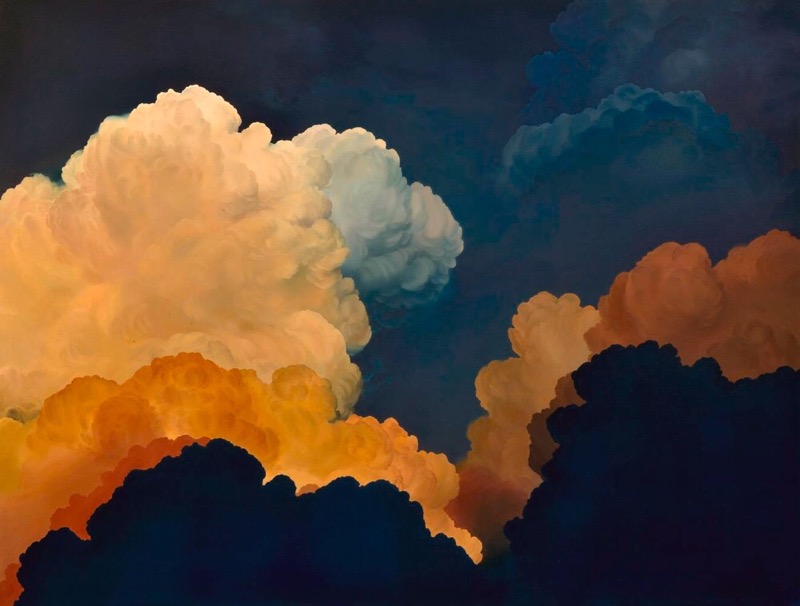 ---
I hope you find many reminders of joyful memories this weekend, my friends. I'll be back in two weeks.