April 24, 2020
Words are how I understand how I feel
I don't make things with my hands, that often. Apart from the time I spend in the kitchen crafting meals, I'm not really someone who "makes" things, especially tactile things, when I have time to spare.
What I do, however, is write.
I write a lot. I write in my journals multiple times a day, I write blog posts that I will never publish (and a few, like this one, that I do), and even when I'm not spinning my own sentences, I'm helping others edit their own prose. And when I'm not writing, I'm reading—a lot.
I'm obsessed with words, and I was only reminded of that when I read Stacy-Marie Ishmael's most recent newsletter, where she described her relationship to words in a way that resonated so deeply with me:
I think about words, constantly. When I am not writing them, I am editing them. When I am not editing them, I am thinking about how to write them. When I am not thinking about how to write them, I am reading. When I am not reading, I am thinking about what I have read.

Words are how I understand how I feel. They are how I navigate and survive the world. They are also my readiest and deadliest weapons.
I used to think that I needed more hobbies, that I needed to take up some sort of craft, because that's what people did. It took me some time to realize that my craft was in words, that it was okay for my hobby to be weaving together phrases into paragraphs.
"Words are how I understand how I feel." Nothing is truer than that, for me, and in these times, when it's so important for all of us to be able to parse and process our feelings, writing helps me understand my inner reality.
So I'll keep writing. I may never use a handsaw or pick up a knitting needle, but my pen and my keyboard will continue to get good use.
Whatever it is you do to help you understand how you feel, understand the world, I hope it brings you solace today, my friends.
---
Two poems
Miracle Fish
Ada Limón
I used to pretend to believe in God. Mainly, I liked so much to talk to someone in the dark. Think of how far a voice must have to travel to go beyond the universe. How powerful that voice must be to get there. Once in a small chapel in Chimayo, New Mexico, I knelt in the dirt because I thought that's what you were supposed to do. That was before I learned to harness that upward motion inside me, before I nested my head in the blood of my body. There was a sign and it said, This earth is blessed. Do not play in it. But I swear I will play on this blessed earth until I die. I relied on a Miracle Fish, once, in New York City, to tell me my fortune. That was before I knew it was my body's water that moved it, that the massive ocean inside me was what made the fish swim.
———
What Carries Us
Emily Jungmin Yoon
First, there was the horse.
Imagine creatures as majestic,
standing. All their lives they stand, withholding.
Imagine being tamed. Learning to be still,
to be speed. Imagine birds as large
as horses. We would be flying, grabbing
a majestic creature by its collar.
In cylinders of metal, we are four-legged
beast-lives of liminal spaces.
One time I was so tired of flying I wondered
if I will spend all my life packing then unpacking.
A complaint of privilege. We are such spending
creatures. And when I say we are beasts,
is that a metaphor? Metaphor, according to Papastergiadis,
is also transportation, between absence and presence,
"articulating action." Its "very process,"
in times of extremity, is "akin to prophecy."
I like the idea of transportation
as articulation, that the end of metaphor is a kind
of arrival, like getting off the train at an unknown stop.
So when I say we are beasts, perhaps what I mean
to do is remember that predators
have forward-facing eyes, and we do
grab others by the collar, and we do fly
in metal, in preparation for the kill.
What I want to do is slow down time.
Imagine love as a horse.
Think about us—a distance
apart only a flying thing could connect us—
standing and pacing, tamed and watching,
then finally with each other, laughing
as if to collapse, unbridled as wild horses.
In this era of brevity in this era of metal in this
era of abbreviation, yes, I'm trying to make you
think of me longer. Yes, this whole time,
the bird, the train, the whole thing
about metaphor, I said to say this,
that this is what carries us, the slow
consideration of what each other is, can be.
And first, there was the horse.
---
Some links
If you're looking for things to do, either with others virtually or on your own, as we go through these strange times, you can play online Scattegories, throw some paper planes to people around the world, be mesmerized by the plantyflutesizer, confess your feelings to your crush, or virtually spin reconstructed European globes from the 17th and 18th centuries. After all, leisure looks different for everyone.
Life in a pandemic spring; our pandemic summer. How will these strange times all end? Elizabeth Renzetti says nothing will be perfect again, Juliette Kayyem reminds us a strange purgatory awaits, Gideon Lichfield tells us what it will take to get outside again, Julio Vincent Gambuto implores us to prepare for the ultimate gaslighting, and Ed Yong breaks it all down—everything.
"I am squeezing a year's worth of Sunday suppers into a single month, filling the bank on family time, knowing it will transition to a series of big withdrawals as soon as the outside world opens up again."
Are you doing what you need to take care of yourself? Remember that there is no hierarchy of suffering, and that crying in your car counts as self-care. (I'd recommend taking a walk in a park, but it turns out that cities are more likely to police our public activity than create the spaces we need to be healthy.)
I didn't quite understand how case and fatality modeling worked until I read this comic on pandemic modeling, and learned so much about epidemiological surveillance by reading this comic privacy-enabled contact tracing.
One of the things I'm most interested in right now is what the restaurant industry, and the cultural practice of dining out, will look like after this is all over. You can read great writing about food service, the coronavirus, and social justice by Soleil Ho, Tejal Rao, Jaya Saxena, and Caleb Pershan.
A fascinating look into the world of sex work during the pandemic.
"When we are too hooked on our phones and feeds to make decisions that align with our own self-interest, the free market ceases to be free."
Two of the best profiles I've read in a long time: Anthony Fauci, America's favourite doctor, and Weird Al Yankovic, undeniable musical genius.
One of the great parts of this argument against the paradigm of the nuclear family is the idea is kinship can be created, nurtured, and built, and isn't just based on direct familial ties. It reminds me of how I grew up: many members of my "family" were all people who weren't actually related to me.
If you love fashion blogs like I do, you might enjoy this look at personal style blogs as subset of fashion blogs. (thx, Fayyaz)
One of my favourite pen pals (Ashley) interviews one of my favourite podcasters (Hrishikesh) about his new podcast with one of my favourite food writers (Samin). It's a must-read, and the podcast is a must-listen.
Calvin Seibert builds brutalist sandcastles:
Guns in movies replaced with selfie sticks: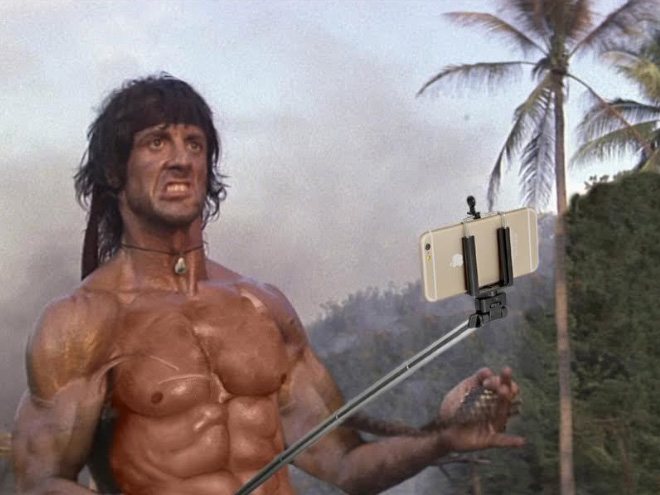 All your favorite pop songs reimagined as sonnets: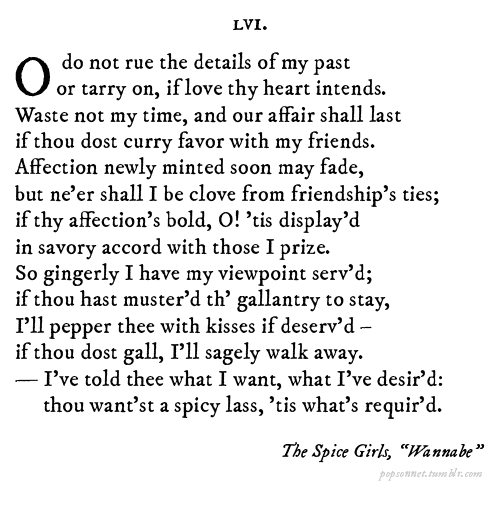 ---
Get weekend reading posts in your inbox: subscribe to the fortnightly newsletter.