October 23, 2020
A name as a reminder of who we can be
I've been thinking a lot about names recently, probably mostly because many people have asked us why we chose Zoya for the name of our child.
There are many reasons we picked Zoya—easy to say and write, works across cultures, means "loving and caring" in Arabic, etc.—but most of all we picked it because she looked and felt like a Zoya when she arrived. We had a shortlist of names going into the hospital; when she was born, we saw here and immediately knew there was only one real choice.
In my family, all our names are Arabic and mean something, and I like to think that we've all taken on the characteristics of our names. My name means "companion"—or more specifically the kind of friend that will be by your side in the darkest times—and I like to imagine that I am that person, for a few people at least. I'm extremely proud of my name and what it means, and I try to live up to it every single day.
Maybe we grow up knowing that our names aren't just ways to refer to ourselves, but instead markers of who we are and who can aspire to be. I know that I have held myself to the standard of my name every single day of my life, and that I continue to be inspired by knowing that Sameer is someone people can rely on and hold onto when they need a friend most. I like to think my parents saw that in me the day I was born, and that they raised me in a way that I would fulfill the promise of my name as an adult.
I love that Zoya means "loving and caring," especially knowing that she comes from a loving and caring home where everyone is invested in caring for others. Zoya's mom has made caring for others her career, and I have tried to infuse every part of my life with kindness and care. Caring is part of the family, and Zoya will not only grow up in a loving and caring home, but will grow up knowing that love and care is central to all her interactions with the world.
Maybe that's why we knew we'd name her Zoya right away: we could see the love and care inside her, and knew that we would infuse in her a desire to live up to that name every day of her life.
For many, a name might be something to put on a registration form, but for a lot of us it's a reminder of who we are and who we want to be. I'm so proud of my name and try to live its meaning every day; I hope that one day, my daughter will feel the same.
---
A poem
This Is the Time to Be Slow
John O'Donohue
This is the time to be slow
Lie low to the wall
Until the bitter weather passes
Try, as best you can, not to let
The wire brush of doubt
Scrape from your heart
All sense of yourself
And your hesitant light.
If you remain generous,
Time will come good;
And you will find your feet
Again on fresh pastures of promise,
Where the air will be kind
And blushed with beginning.
---
Some links
"This is how racism manifests in Canada. It is violent, it is exploitive and it endangers Indigenous lives." Every Canadian should be talking about this right now: "On September 17, 1999, the Supreme Court of Canada issued its decision in the R. v. Marshall case, confirming that the treaties of 1760-61 protect the Mi'kmaw right to hunt, fish, gather and engage in commercial trade. Yet, 21 years later and successive federal and provincial governments in Mi'kma'ki have failed to fully respect or implement the right of Mi'kmaw peoples to earn a livelihood from our own lands and waters."
As a notoriously bad responder to texts, this particular cognitive dissonance from this year-old list of cognitive dissonance "I'm comfortable with" hit me to the core: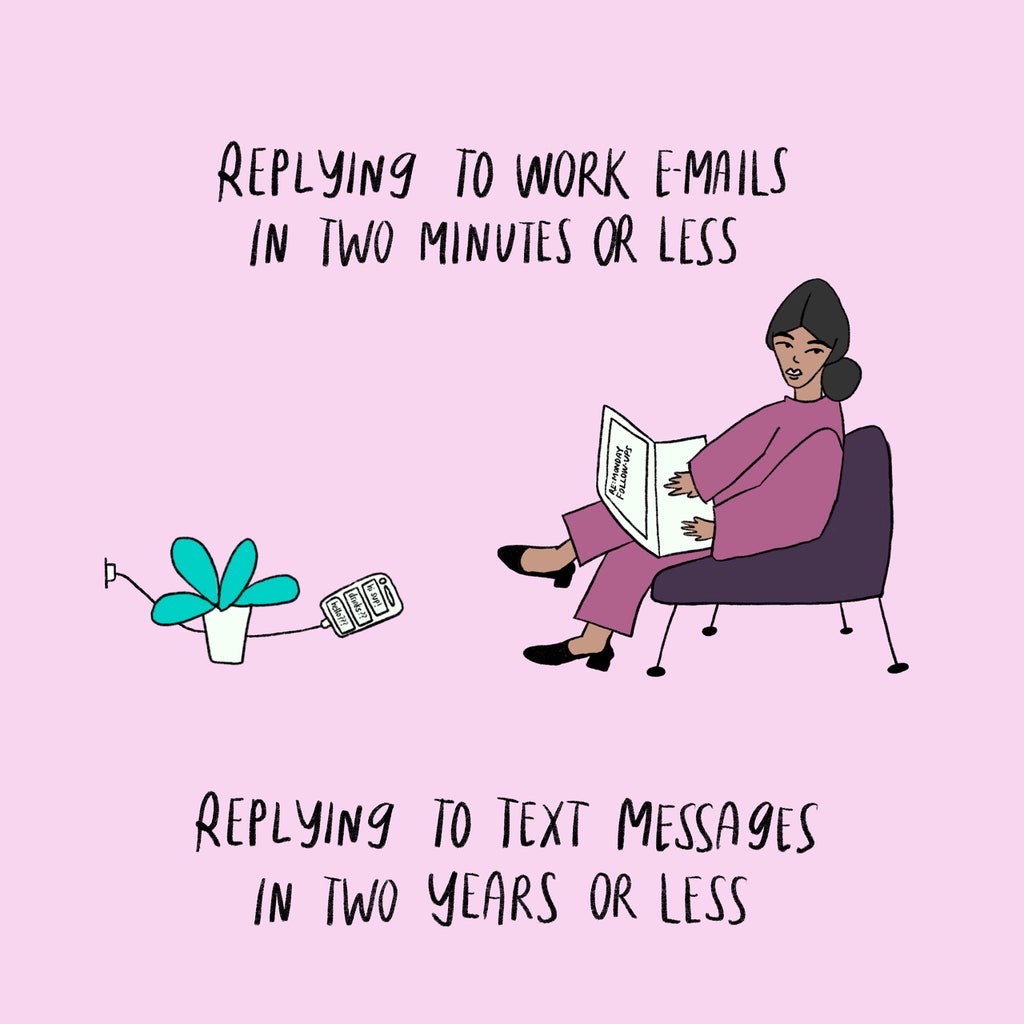 If you're looking for things to read, a great place to start is this list of the top ten works of journalism of the decade. I'm going to be revisiting a lot of these in the weeks to come.
The US National Archives has digitized and put online their collection of 374 treaties between indigenous peoples and the United States. This is crucial to have, in every country, if we want to actively work towards decolonization.
I don't run, but this resonates so much: "For a long time I have believed that love and joy come after. They come after accomplishment. They come after pursuit. They don't live in the present. They have to be earned."
One of my favorite podcasts that I've been listening to for almost two years now (since the third episode) was recently profiled in the New Yorker and I couldn't be happier for them. Everyone should be listening to You're Wrong About.
Learning about Richard Francisco's five levels of communication, and realizing I jump too often to level four in every social interaction, has been enlightening for me.
"There are in history what you could call 'plastic hours.' Namely, crucial moments when it is possible to act. If you move then, something happens."
A conversation I've had with friends and colleagues multiple times over the years, perfectly articulated: we need new digital commons, and those commons can be modeled on public parks.
We have a collection of almost every Sandra Boynton book now—and we read many of them regularly—so I can say with authority that this is an excellent ranking and analysis of her top ten books.
The entire profile of Sohla El-Waylly is worth reading, but the thing I'll take away most is this: "Toni Morrison once said, "The very serious function of racism is distraction. It keeps you from doing your work.""
Thelonious Munk is an excellent name for a chipmunk.
I still haven't found a face mask that fits me well, but I'm still wearing one any times I'm indoors anywhere other than our home—and would even if it wasn't mandated. This breakdown of the science around face masks is excellent.
Fell in love with the architecture (and so much else) of Switzerland during our trip there last year, so this collection of photos of Swiss houses is making me smile so wide: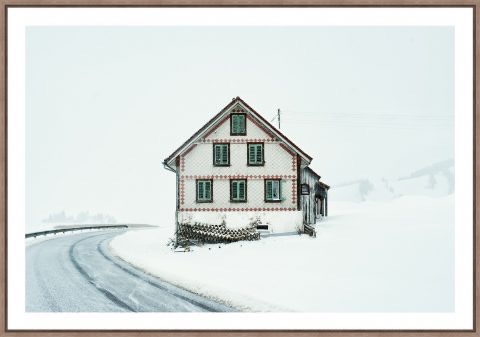 Wisdom and truth from Heather Havrilesky: "Once you start to understand (and feel inside your cells!) that you actually deserve to seek out joy and satisfaction, a veil is lifted. Suddenly you recognize how you compulsively block your own path to happiness out of some misguided compulsion to stay small and serve others."